Star Wars Battlefront - Chewie and Bossk have some nice traits in the Death Star expansion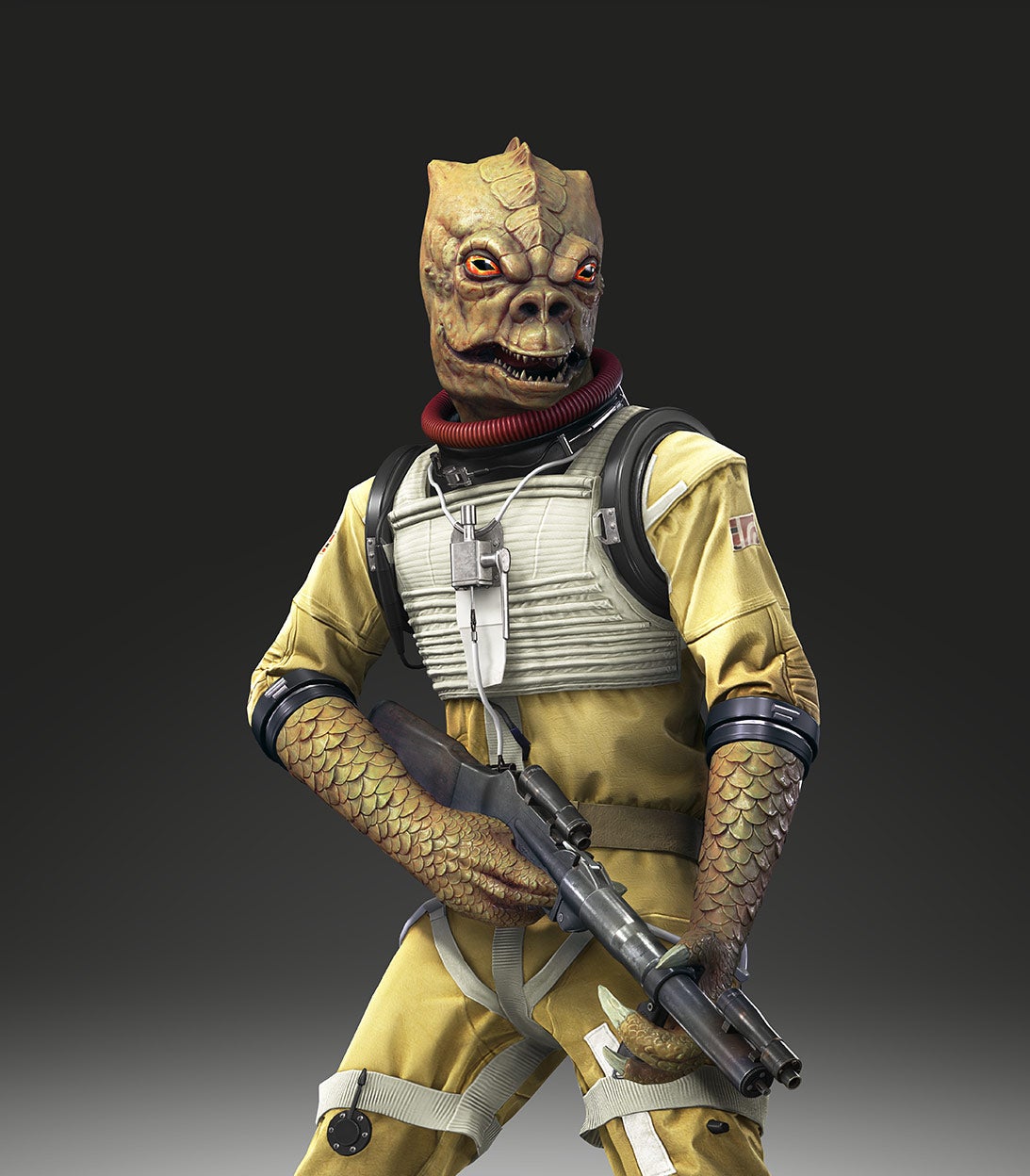 In July, DICE announced the Death Star expansion for Star Wars Battlefront would star Chewie and Bossk. Today, the studio provided details on how each Hero would play.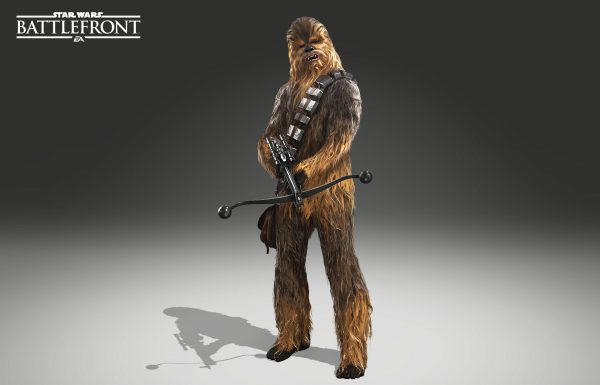 Chewbacca will have more health than most heroes as he is a tank, and he has small amount of armor that allows him absorb more damage. He's a bit slower than most, but he more than makes up for it thanks to his bowcaster which deals out more damage. The weapon is also more powerful than the troopers Star Card as it initially "only shoots one explosive bolt" and doesn't have a hold and release behavior.
For each trait level, Chewie will also shoot one extra bolt to a total of four explosive bolts. Combined with his Multi-Bolts power, he will shoot a total of eight. Multi-Bolts will for a short time double the amount of bolts per shot fired.
He can also use the moves Mighty Roar and Ground Slam. Each is exactly as it sound. His roar inspires Rebel soldiers and provides a three level Berserker effect and higher armor for a short time. It also boosts his armor and damage. Ground Slam will damage all enemies in a large area when he punches the ground.
The bounty hunter Bossk will use the Relby-v10, which is improved from the soldier version. His Trandoshan Regeneration trait gives back a percentage of his health with each soldier kill or high damage to a hero. The health regenerated will increase with your trait, and he must continue to kill soldiers to regenerate said health. His Predatory Instincts will help him find targets, so watch out for him.
Micro-Grenades
His Relby-v10 can switch over to Micro-Grenade mod, where each shot puts out a micro explosive that will detonate after a short time. The grenades will also explode when hitting an enemy. The cooldown time on his weapon is a bit long, so during that time, players will want to use his Predatory instincts.
The latter skill when active will have heat vision, faster cooldowns, increased damage and increased sprinting. This vision technique will blend both tends to blend Rebels and Imperials so that is one downside if you play the Dark Side.
Finally, Bossk can also use Toxic Escape which has him leaping into the direction he was moving. This allows him to drop a toxic Dioxis Grenade on the spot he was prior to leaping. The Dioxis Grenade is larger and stronger than other grenades.
Set your reminders - the full trailer for Star Wars Battlefront Death Star hits tomorrow. pic.twitter.com/9Yo8sfPno6

— EAStarWars (@EAStarWars) September 15, 2016
As previously announced, the Death Star expansion will include the new Battle Station mode which contains three phases. Phase 1 tasks players with flying X-wings and A-wings against TIE fighters and TIE interceptors in space. Phase 2 takes the fight inside the space station where Rebels will need to extract a droid from the station. This where players can join Bossk or Chewbacca.
In Phase 3, player will be need to blow up the Death Star in the role of Luke Skywalker in his Red-5 X-wing. Darth Vader will also be present in this phase in his TIE Advanced.
A release date still hasn't been provided for the Death Star expansion, but it's expected sometime this month.
The teaser clip you see above is from the expansion's trailer which is expected to drop in-fulltomorrow.
Maybe we will get a release date then.