Star Wars Battlefront 4K PC screens show multiplayer on Hoth
You've seen Tatooine in 4K, now it's Hoth's turn to shine.
One of the users invited to EA's alpha test of Star Wars Battlefront has captured in-game screenshots of a multiplayer match played on Hoth. The shots are all in 4K and show the game's highest possible settings.
The same user captured screens for the Missions mode on Tatooine last week, and they are as glorious as you'd expect.
Enjoy the lot below.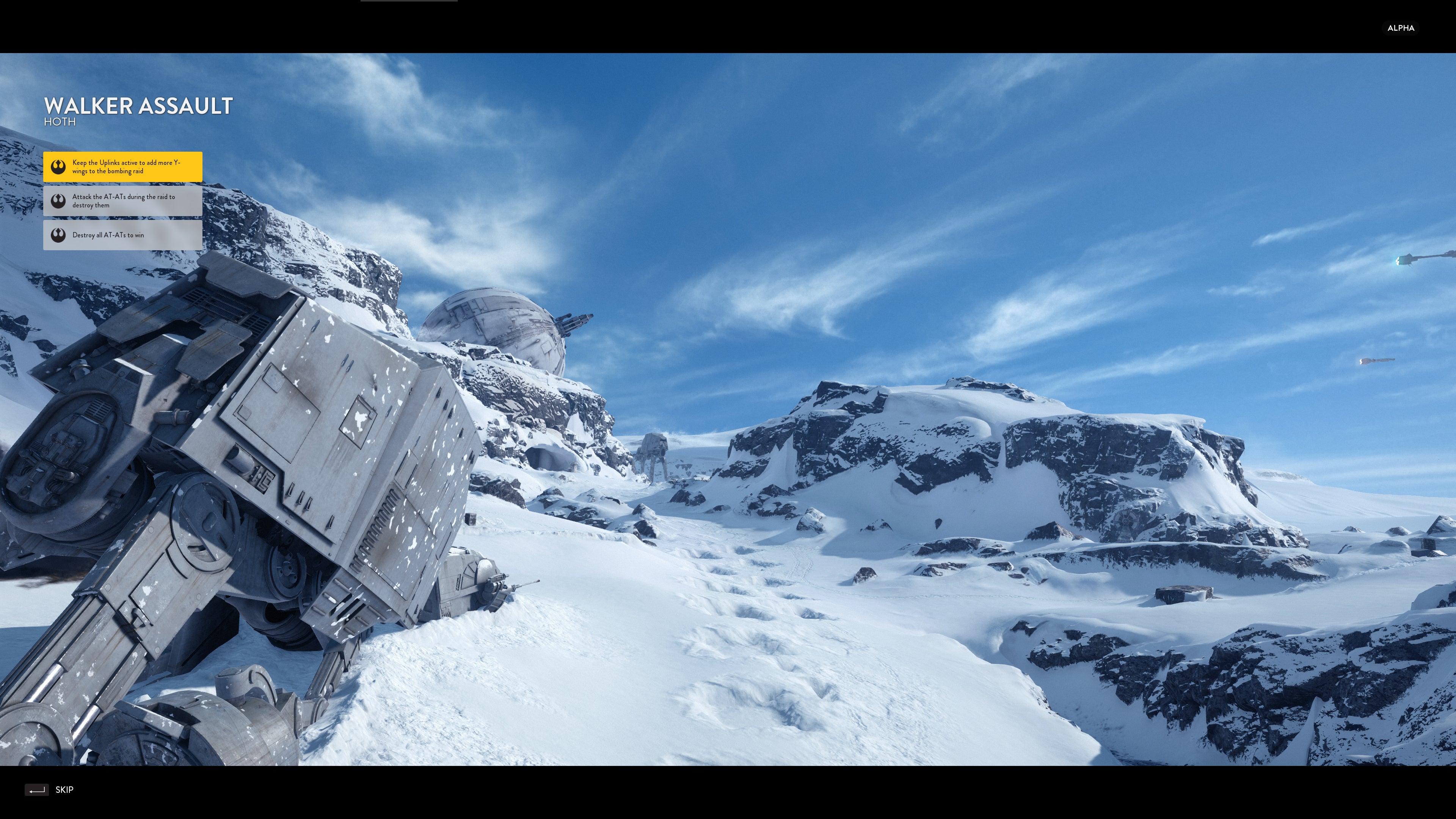 Thanks, AGB.