Soon you'll be able to make it rain ink in Splatoon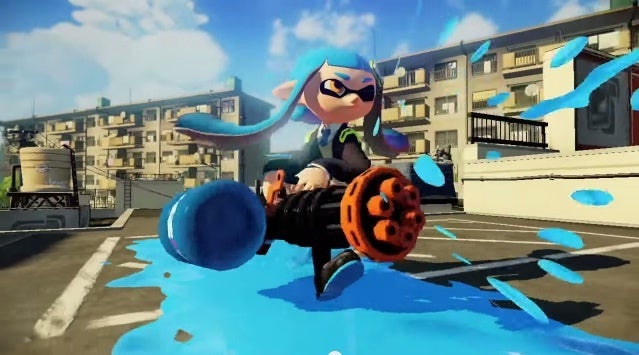 A Rainmaker mode is coming to Splatoon.
The new mode was revealed in a Japanese trailer for the game, which also shows new duds, two new maps, and weapons such as an ink-powered gatling gun and a paint bucket. Only in this case, technically, it will be an ink bucket since that's what's used in the game and all.
According to a video breakdown of the game trailer by GameXplain (thanks, Squidboards) the other new weapon will be the Rainmaker, which will likely only be available in the mode of the same name.
You can check out that video through the link.
You'll also notice in the video above a glimpse at the Camp Triggerfish map, which releases this weekend.
Thanks, Nintendo Life.