If you want to avoid Spider-Man 2 spoilers, stay off the web
Unscrupulous fools have got access to Spider-Man 2 early, and they're posting spoilers – if you care about the story, be smart about how you browse.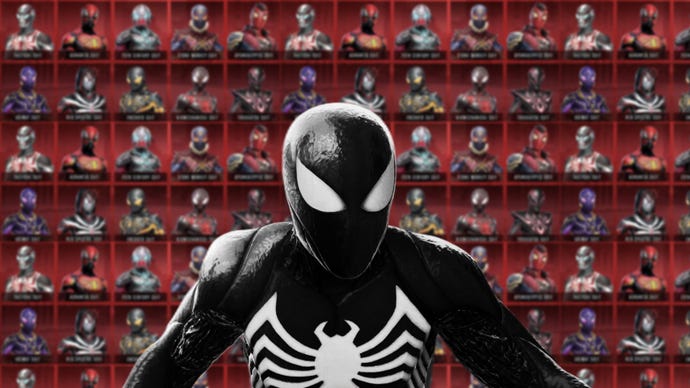 If you're a fan of playing through a story without really knowing what to expect as the narrative wears on (and let's be honest, who isn't?) you probably want to keep at least one eye out for some dodgy Marvel's Spider-Man 2 spoilers that are floating around the internet.
Yes, from their own biological webs to the world wide web, elements of Peter and Miles' most recent tale have got out early, and are circulating on social media and certain forums. Thought it's not entirely certain where these leaks are coming from, we know there are copies of the game in the wild (Sony let media do that thing where they show off Spider-Man 2's title screen on social media for clout).
It is quite impressive that whoever is handling the socials over at Insomniac managed to weave the game's pithy tagline into the tweet warning players about the leaks, though.
"We worked hard to craft a story PACKED with surprises, so tread carefully and be mindful of posting spoilers," says the developer in a quick message outlining the problem. "Let's #BeGreaterTogether: please keep the adventure fresh for everyone!" Gotta love that cheeky hashtag in there.
If you don't want this leg of the Spider-Men's journey spoiled for you unduly, it's probably best to practice discretion as you fart about on Google or doomscroll on your social media platform of choice. We know the game is about as long as the first Spider-Man title, but that doesn't mean Insomniac hasn't packed this one to the brim with unexpected story beats.
I suppose if you do get some of the story spoiled, you can always spend your time collecting
the 65+ suits in the game
, or even just ogling
how well Insomniac has juiced the PS5 tech
for its latest action romp.
---
Marvel's Spider-Man 2 launches October 20 for PS5, exclusively.