Sony Japan to release PS3 Michael Jackson bundle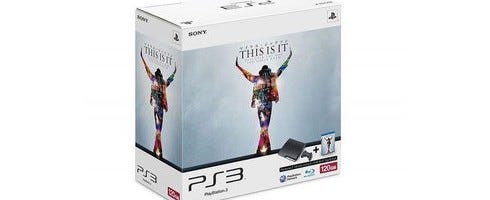 No, your eyes do not deceive you.
There is a Michael Jackson PS3 bundle, and it's coming to Japan on January 27.
The pack will contain a 120Gb PS3, a DualShock 3 controller, power cable, AV cable, USB lead and a copy of the documentary This Is It on Blu-ray.
It will go on sale for ¥33,500. Thanks, Kotaku.