New Skywind trailer offers a fresh look at fan-made remaster of Morrowind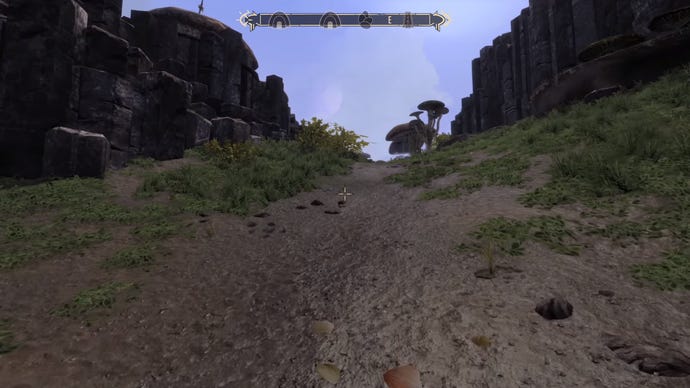 A new gameplay trailer for Skywind, the upcoming fan-made remaster of Morrowind built in Skyrim's engine, recently dropped online, offering us a fresh look at what to expect.

The video, titled "Battle at Nchurdamz," is the team's first gameplay demo in a year, and highlights a vast array of improvements that have been implemented into the mod since its last development update.
You can check out the full Skywind gameplay demo below.
As you can see, the video gives us a look at the fight against Hrelvesuu, a daedroth under Daedric Prince Molag Bol. in the Nchurdamz Dwemer ruin.
"One of the most exciting things in this video - although it may not look like much right now - is that we finally have simplified the process for creating custom creature skeletons and animations," reads the video description.
"Our Dwemer spider was the first test using these tools, and in fact uses a different skeleton than the Skyrim Dwemer spider," it continues. "This marks a major milestone in our development, as these tools have been in the works for years. This opens the door to all sorts of new creature animations, such as for the guar, betty netch, silt strider, kwama, and much more."
The description concludes by mentioning that the team is still actively recruiting people to help realize their vision for the mod. Departments they need a hand with include voice acting, level design, coding, and 3D modeling, and anyone with Creation Kit experience and a passion for Morrowind is encouraged to apply via the official Skywind site.
In related news, Morrowind Rebirth - which also seeks to revitalize the iconic RPG for contemporary audiences - recently received a huge overall. Meanwhile Skyblivion, which shares a lot of team members with Skywind, is attempting to recreate Oblivion in Skyrim's engine - you can read our interview with the developers at the link.