Shenmue 3 sales disappoint in Japan and the UK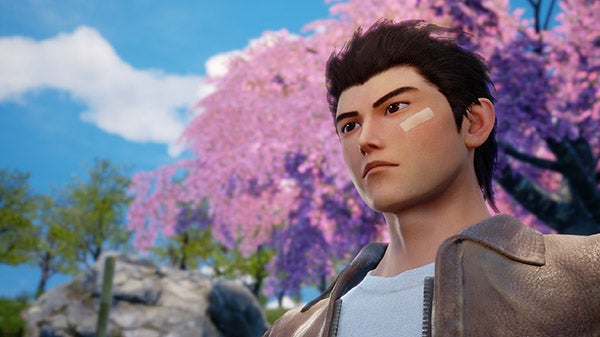 Shenmue 3 sales are as bad in Japan as they are in the UK
Yep. It's true. And means a Shenmue 4 probably won't happen for a long time, if ever.
The highly anticipated kickstarter follow-up to the last Shenmue, released almost twenty years ago in 2001, managed only 18,000 units in Japan, during a week ruled really by Nintendo's dual Pokemon releases. These figures have been sourced by Gematsu via Famitsu's sales estimates. It's a disappointing plop in the ocean for Shenmue, considering how many players have waited so long for the game to come to light.
Instead, Sword and Shield held the Japanese top spot with more than 382,000 sales in a week. Shenmue 3 was unlikely to ever really rival one of Japan's biggest franchises, but the numbers still probably fall short of publisher expectations, especially in the game's home country where it has been immensely popular in the past.
Shenmue 3 also failed to crack the top 10 in the UK, too, debuting at no.17, selling only just over half of last year's Shenmue I and II remaster. The remaster was multi-platform, whereas Shenmue 3 is a PS4 and PC exclusive, but it's very unlikely that the lack of Xbox availability makes up the shortfall.
Worth noting however that the numbers for Shenmue 3 have been skewed by the fact almost 70,000 gamers backed the title via Kickstarter, which means 70,000 invested fans already have copies that won't contribute toward any retail sales figures.
You can see the Japanese Top 10 below:
[NSW] Pokemon Sword / Shield – 382,540 (1,747,084)
[NSW] Ring Fit Adventure – 26,141 (290,081)
[NSW] Luigi's Mansion 3 – 23,872 (258,919)
[PS4] Shenmue 3 – 17,857 (New)
[PS4] Death Stranding – 12,520 (235,811)
[PS4] Star Wars Jedi: Fallen Order – 10,321 (37,082)
[NSW] Mario & Sonic at the Tokyo 2020 Olympic Games – 8,826 (51,582)
[NSW] Super Mario Party – 8,576 (1,154,354)
[NSW] Minecraft: Nintendo Switch Edition – 8,512 (1,011,672)
[NSW] Mario Kart 8 Deluxe – 7,360 (2,533,458)
Reception to the game has been mixed so far. You can read our full review here.