Sea of Thieves - how to do Order of Souls quests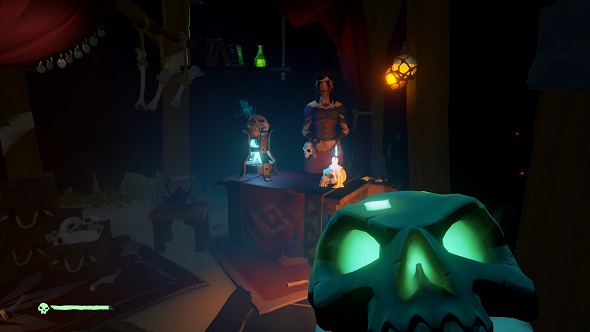 If fighting is your thing, the Order of Souls in Sea of Thieves are the guild you want to be spending time with.
While the Gold Hoarders are all about, well, gold, and the Merchant Alliance loves their chickens, the Order of Souls want you to shoot skeletons in the face. Skeletons have faces, right?
Sea of Thieves isn't one of those games that talks you through all of its quirks, so it pays to go into it knowing exactly what you need to do - even if what you need to do is drill a bullet into a reanimated skull.
With that in mind, here's what the Order of Souls is, where to find them, what their voyages are all about, and everything else you need to know about this bone-crushing Sea of Thieves guild.
Sea of Thieves - how to do Order of Souls quests
Order of Souls voyages are activated the same as any other quest - by grabbing a quest from the guild tent, heading into the captain's cabin, placing it down, and voting on it.
The Order of Souls voyages are about tracking down a skeleton captain. So see where you need to go, pulling the instructions out on your right buffer inventory, then head down to the map room.
Get your bearings, then it's time to navigate to your objective. Once there, you will have to fight loads of skeletons. Your true target is the biggest and baddest there. When you take the captain down, his skull will fall to the ground.
Scoop the skull up and get it back to your ship, all while doing your best to ignore the whispers it does in your ear. Pop the skull somewhere safe in your ship - a shelf in your captain's cabin is a good bet - then sail to the nearest outpost to hand it in.
For more general Sea of Thieves tips, hit up that guide. If you're struggling with Sea of Thieves error messages, we have you covered there as well.