Scrap Mechanic Survival - Where to find Cotton, Oil, Master Battery and more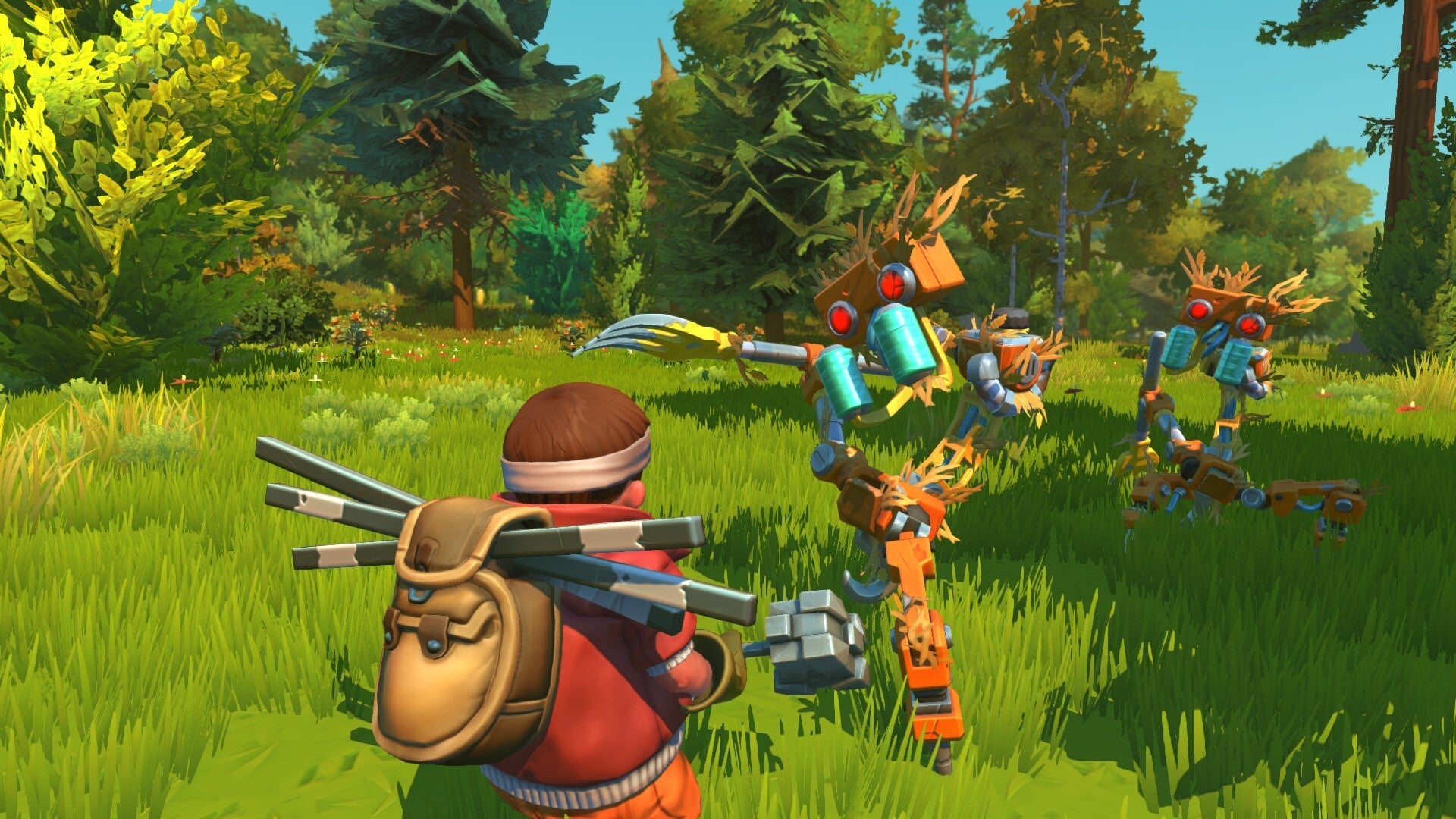 There are all sorts of items to find and use to power your vehicles, build beds and keep your farm safe from harm in Scrap Mechanic Survival, but they aren't always easy to find.
Items will randomly spawn in crates, underwater and in different biomes as you explore the lands of Scrap Mechanic Survival. Alongside creating walls around your precious farm, gathering endless bottles of milk from cows and battling it out against hungry Farmbots, you'll need to seek out various materials and create new resources.
Some resources, like Cotton and Oil, are a little scarce, which means that you'll need to be choosey about powering your vehicle or building an extra bed.
You'll also need to gather and refine items to create likes of Metal Blocks, which require drilling rocks to create and seeking our burnt down trees, which don't spawn as regularly.
The aim of the game here is to loot and utilise everything you can get your grubby little mitts on, so let's take a look at where to find some of these special items.
Scrap Mechanic Survival - Where to find Cotton, Oil, Component Kits and more
When you discover an autumnal biome or large body of water that yields a lot of oil, you might want to craft a bed nearby to create a local spawn point. You can rest here and if you wait around a day or so, you'll be able to find more of the same types of materials nearby and it's a useful way of farming precious resources.
Of course, you'll need to make sure your farm is well protected, so don't stray too far if you think Farmbots will come and destroy your hard work.
We'll be adding to this list with more rare items as we discover them, but if there's an item you're desperately looking for that's not on this list, leave us a comment and we'll try to hunt it down for you.
| Scrap Mechanic: Survival - Where to find rare resources | |
| --- | --- |
| Cotton | Look for autumnal looking trees with orange leaves to find cotton flowers. |
| Master Battery | One can be found at the top of the tower near your crashed ship and the other at the mechanic station. |
| Metal Block | Scrap 15 metal from drilling rocks and refine it. |
| Metal Block 2 | You'll need Ember to craft this, which you can gather from trees which are burnt out. |
| Stone | You can gather stone by drilling rocks. |
| Oil | You can get gasloine from smashing crates, but oil is found in veins at the bottom of lakes and the ocean. |
| Glue Clam | These reddish looking clams can be found in lakes and other bodies of water. |
| Component kits | These should drop from Farmbots, Whipbots and Haybots. |
| Wooden blocks | Refine wood logs using the refinery. |
Scrap Mechanic Survival - Where to find the Master Battery
Finding the first Master Battery is pretty straightforward. You'll need to fight your way to the top of the tower near your camp. You'll eventually find one resting near some rubble that's on fire, so go ahead and pick it up.
A second Master Battery can be found near the petrol station later on, in the little pod units nearby. You can smash your way inside the buildings and face off any enemies before grabbing the Master Battery and legging it out of there.
For a guided view on how to find the second Master Battery, check out this video from iBallsticSquid.
Scrap Mechanic Survival is in its early access period and available on Steam now.