Scrap Mechanic Survival - Crafting guide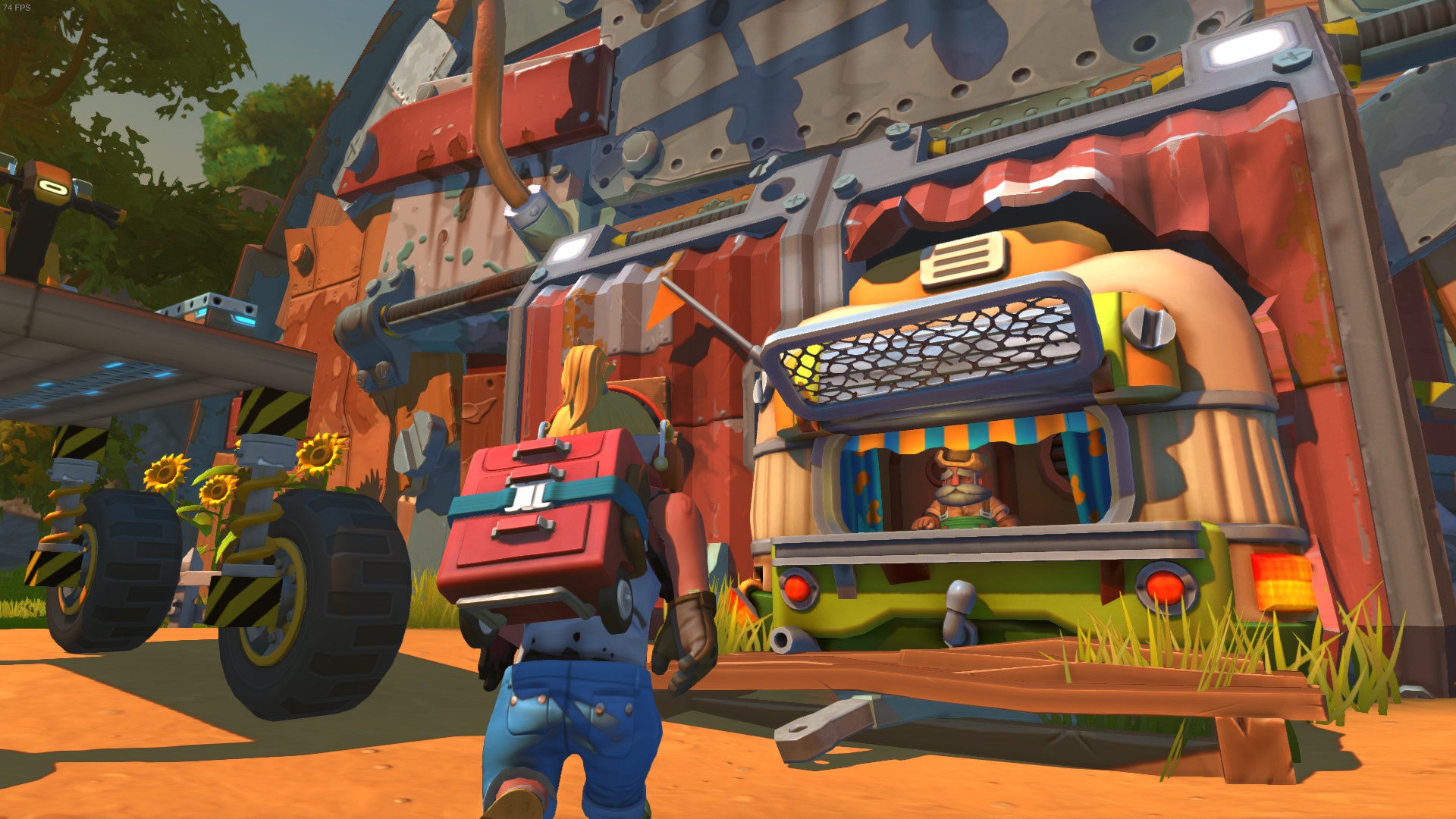 In this Scrap Mechanic Survival guide, we'll be giving you our top tips for crafting better gear, robots and upgraded engine parts.
While you'll be able to use basic tools right from the off, refining materials by hand can get pretty boring quite quickly. To craft better items like the Refinery Bot, Piston Engine and Vacuum Pump, you're going to need to find a whole range of resources to complete the task.
The main item you'll want to make early on is the Craft Bot, so here's how to do just that.
Scrap Mechanic Survival - Crafting Guide
Scrap Mechanic Survival - How to make the Craft Bot
The majority of processes can be sped up by creating various bots, such as the Cook Bot and Refinery Bot. There are also bots you can create to help you explore areas, which is super helpful.
The Craft Bot is your best friend throughout most of the game, though you'll need a Master Battery to power him up. You can check our Scrap Mechanic Survival resource guide here to see where to find the Master Batteries.
If you want to build a bigger range of bots, head to the Mechanic Station in the petrol station garage, you'll be able to create a host of new bots. You can craft:
Craft Bot
Cook Bot
Refinery Bot
Dress Bot
Resource Collector
You can use the Resource Collector for collecting and storing logs and, when placed next to a Refinery Bot, you'll have some wooden blocks in no time. Your first port of call, however, is to make the Craft Bot because then you'll be able to see everything you'll be able to craft and, more importantly, what ingredients you need.
The basic Craft Bot you get at the start comes with a limited selection of crafting recipes, such as:
Gas Engine
Driver's Seat
Seat
Wheel
Bearing
Cardboard Block
Switch
Button
Connect Tool
You can also upgrade the Craft Bot, so make sure you create him early on and gather Component Kits. The large Craft Bot can create a wide range of tools, blocks, parts, mod parts and more which makes manufacturing other items much easier.
Now that you're probably building a bigger farm, it would be a good idea to create the Vacuum Pump and Water Pump to water your plants en masse and pack them into storage units so you don't need to sell them one by one.
Scrap Mechanic Survival - How to craft the Piston Engine
Component Kits are vital when wanting to upgrade robots and the like, though many players seem divided on whether upgrading your driver's seat is worth it at this point.
Your vehicle is a valuable tool in Scrap Mechanic Survival, as it lets you nip around the map much faster and gives you a better chance of returning to your base before nightfall.
You'll begin by constructing a gas engine but if you can, you should consider upgrading to the Piston Engine. Oil is still a pretty scarce resource and the Piston Engine is much more fuel-efficient than its predecessor. There are more resources needed to build this engine, however, so check out the list below:
Wood or metal blocks
Level 2 Controller
Five Pistons
10 Bearings
Two Switches
Three Sensors, including one Level 2 Sensor
A Verticle, curved and three-way pipe
Check out your Craft Bot for how to manufacture these items and you'll want to make sure you have two pistons near the steering wheel in order to drive it. For a more detailed look, check out his video from kAN Gaming below.
If there's something you're struggling to craft, leave us a comment and we'll try to find the solution for you.