SCEE: PSP now aiming for a "younger" crowd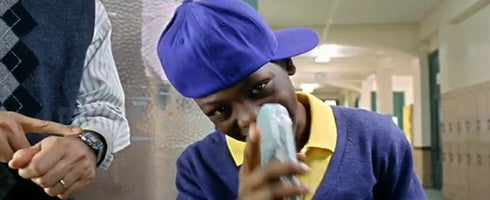 How are you feeling today? Creaky? A tad grizzled? How does a bowl of ice cream sound to you? Like unnecessary calories and an increased risk of diabetes? Can you explain - in a few excessively enthusiastic sentences - what a "Bakugan" is? No?
Then the PSP probably isn't for you anymore.
"What is now a key emphasis for us is focusing on a younger audience who are the prime audience for a dedicated gaming device with deeper, more immersive content: they may have less disposable income, but they've got more time to play. We're looking to mine that content library which we've assembled over the last few years and restructure the value-proposition," SCEE president Andrew House said to Edge in response to a question how Sony has changed its PSP development strategy.
"[The budget Essentials range] in its first couple of months since launch has been a phenomenal success on two fronts - not just in actual sales, but the uptake there has been on overall PSP software which has seen a knock-on effect. I would argue that we're starting to see what we originally intended – that it's helping to breath life into sales of the hardware as well," he explained.
The bottom line? If you're hoping to wake up one morning buried under a mountain of brand new PSP games, you probably ought to just roll over and go back to sleep - because it's only happening in your dreams. Sorry, folks.