Sakamoto says Team Ninja collaboration on Metroid: Other M "feels destined"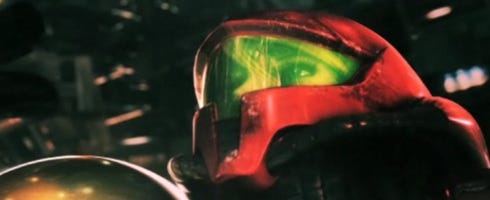 Yoshio Sakamoto has said that the reason he and the development team chose Team Ninja to work with on Metroid: Other M was because of the developer's experience with console titles.
Speaking in and interview with Gamasutra, Sakamoto said that the collaboration with Yosuke Hayashi and Team Ninja has been beneficial not only to both teams, but the game as well.
"I had come up with the Other M storyline and the rough outline for the game design, but I realized that what we had around us was basically a team that had been working on handheld games for quite awhile and we were looking at trying to make a 3D game here, so we realized that we needed some help," said Sakamoto.
"We looked out there at who'd be available and who'd be interested in both the concept and the storyline, and when we finally contacted Team Ninja they were very interested in the project and realized this was also a very good fit for them. Once we had a clear understanding of the shared goals, we were able to move forward.
"As for my relationship with Mr. Hayashi, probably the best way to say it is that I like to see him as a peer. I absolutely feel that we are equals. As you say, he's smart, he's young, and he's absolutely excellent at what he does.
"He works hard and he works well, but he also has a really amazing, dynamic brain. He's able to put his hand on a lot of different things and succeed. So I thought he would be a fantastic fit for this project.
"One thing I especially appreciate about Mr. Hayashi is that he seems to have some sort of intuitive sense to understand me. Perhaps it's because we already have shared interests and similar backgrounds, but I feel like he just gets me.
"There's something about this partnership that feels destined".
It was revealed yesterday by Nintendo that Metroid: Other M has been delayed to August 31 in order to provide not only polish, but so it would not conflict with other Nintendo releases.