Rumour - Metroid: Other M, Sin and Punishment 2 delayed in US [Update]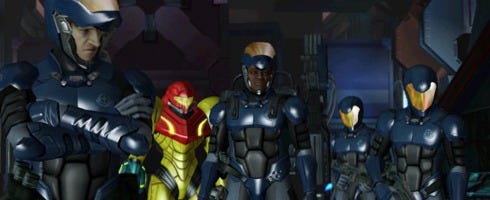 Update: 'Tis true, luvs. According to a statement made by Nintendo, all have been delayed.
Per the PR: "Nintendo today updated information for some of its key upcoming software releases, including several new titles that previously had not been dated. Sin & Punishment: Star Successor and Metroid: Other M will now launch for Wii on June 27 and Aug. 31, respectively."
Original: According to a poster on NeoGAF, Metroid: Other M and Sin and Punishment 2 have been delayed in the US.
Metroid's been moved to a "TBD" date, having previously been down for a June 27 release: the game's down for Q3 in Europe.
S&P2, which was due on June 6 in the US, now has the date the Team Ninja actioner was due out on, June 27. The game's due here in Europe and the UK on May 7.
According to GoNintendo, the date changes have been reflected by retailers Walmart and Best Buy on its websites.
Rumour for now, kids. We'll check in with Nintendo US later.