Nintendo dates Metroid: Other M for June 27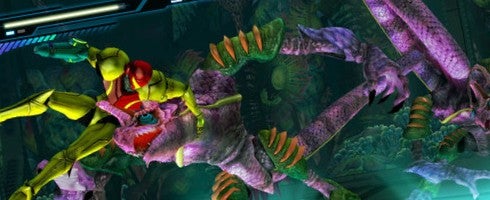 Nintendo's just date Metroid: Other M for June 27 in the US.
Speaking about the game that at one time was so secret that even Koei had no idea it existed, Nintendo's Cammie Dunaway said today that:
"When you finish playing this, you're going to feel like you know Samus in a way you've never known her before".
Yowsa.
Team Ninja's version is said to be returning to the series's "traditional" values, which sounds like a grand thing indeed.
The game was announced back in June during E3.
Earlier, Nintendo announced dates for DSi XL, Mario Galaxy 2 and Monster Hunter tri in the US, as well as tons of smaller titles.