Almost seven years later, that cancelled Saints Row PSP game has resurfaced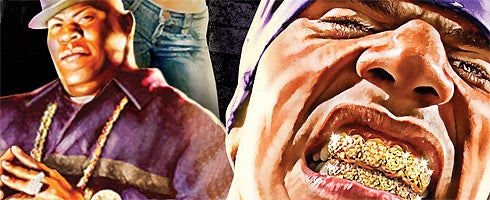 A Volition staff member happened upon something interesting in the studio's storage closet recently: the cancelled PSP title Saints Row: Undercover.
Revealed way, way back in 2009 by Swedish metal band Opeth, the game was slated for release in 2010, but was eventually shelved by Volition. The studio and its publisher at the time, THQ, felt it didn't live up to the Saints Row name.
Volition's associate video editor Josh Stinson, according to Eurogamer, had no idea the game even existed until he happened upon the project stored on a old PSP dev kit.
Others he spoke with at the studio weren't aware of the title either, save for some senior staff members.
"It was supposed to be a Saints Row 2 port directly to the PSP," said video producer Alexander Mejia. "They realized it wouldn't work, so then they started making [it] its own game."
An outside studio was contracted to work on the title since Volition isn't a handheld developer. And as mentioned above, it wasn't up to snuff, so it was scratched.
To show fans of the franchise what they missed out on, luckily or otherwise, Volition will stream gameplay of Saints Row: Undercover next Thursday, January 28 on Twitch. Tune in at 5pm ET/10pm UK.