"This is shocking news to us": Rune 2 publisher had no idea Human Head Studios had closed and struck a deal with Bethesda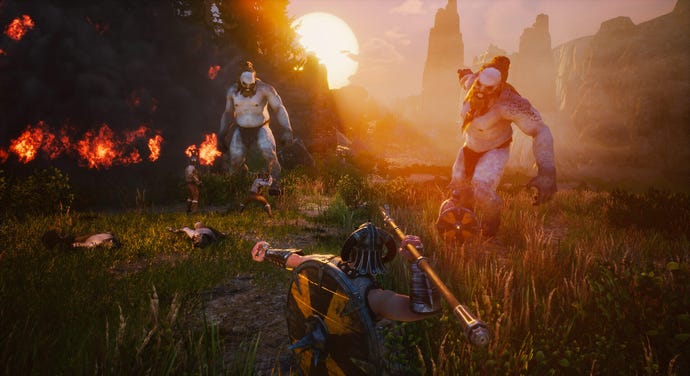 The publisher of Rune 2 had no idea that developer Human Head Studios had closed its doors or that the remaining staff would be setting up a new studio for Bethesda.

Yesterday, Bethesda surprise announced its latest studio deal with the ex-staff of Human Head Studios, who had previously worked with the Fallout publisher on Prey 2.
Only a day earlier Human Head Studios had released Rune 2 with publisher Ragnarok - with Human Head expected to work on post launch updates for the new brawler.
"Human Head Studios announced that they closed their doors and will be starting a new studio. This is shocking news to us, as there are several entities working on Rune 2 – we found out about this news when you did," Ragnarok said in a statement.
"Human Head had a longstanding agreement with Rune 2's publisher, Ragnarok Game, to provide ongoing support for the game. We are working quickly to resolve any current technical issues while we build the team that will execute the exciting planned future of Rune 2's post-launch content strategy. We appreciate your patience and understanding while we work through any launch issues."
Human Head said yesterday that its "friends" at Bethesda stepped in to save the company, starting new studio Roundhouse, which will work immediately on unannounced projects.
Meanwhile, Ragnarok hopes to fully support Rune 2, even though original developer Human Head has dissolved and reinvented itself with another publishing partner, seemingly overnight.
"We successfully launched Rune 2 onto the Epic Games Store and the game's demand has exceeded our expectations," said Ragnarok.
"We're very thankful that everyone wants to play our game. First and foremost – we love this game and we will continue to support RUNE II. James and Mitch are still here to answer questions and provide the same great open communication and transparency that you've come to expect from us."