Rumour - Leaked images show Nintendo 3DS testing platform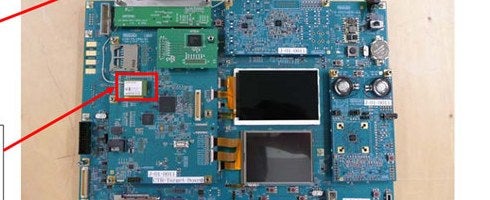 It seems Nintendo's started testing 3DS with the US FCC, according to a filing shot found by WiredGoodness.
The picture shows a development kit stripped to its motherboard, with the stand-out feature being the dual screen. While that's a given in any DS model, the difference here is that the top screen is widescreen compared to the 4:3 screen below it.
The top screen seems to show what looks like Sharp's auto-stereoscopic 3D technology - it was previously rumoured to be Nintendo's tech of choice for 3DS - with the bottom screen maintaining a non-3D look.
3DS is set to make an appearance at Nintendo's E3 press conference on June 15, with the hardware's official name likely to be made known at the event.
It's rumoured for a release this coming October.
Via Digital Foundry.