Rumor: SOCOM: Confrontation devs working on new Resident Evil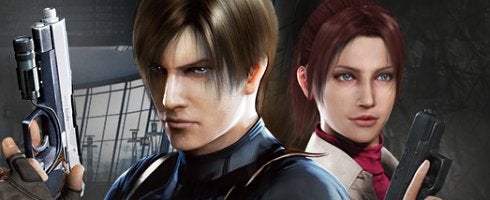 A multiplayer-centric Resident Evil, eh?
Well, on the bright side, it certainly couldn't be any worse than last time.
According to a document received by Kotaku, Slant Six - the studio behind SOCOM: Confrontation, as well as Tactical Strike and Fireteam Bravo 3 on PSP - is taking Capcom's globe-trotting horror hit back to its roots with the tentatively titled Resident Evil: Raccoon City. It's being described as a team-based affair, but that's pretty much all that could be gleaned from the (apparently three-word-long) document.
Capcom, of course, has blasted this one with its patented No Comment Canon - which itself has never been confirmed to actually exist. But who needs Capcom when you have this little nugget from Slant Six's official website?
"Everyone here at Slant is very excited as we begin development on an amazing new project. The title is unannounced so far but we are very pleased to be working with our new publishing partner on a world class franchise!"
Ok, everyone: thin, wispy costume beards at the ready! Now, on the count of three, loudly warble out a "hmmmmm" and stroke those bad boys like there's no tomorrow.