Riccitello: Low MOH scores come from a "narrow demographic of reviewers"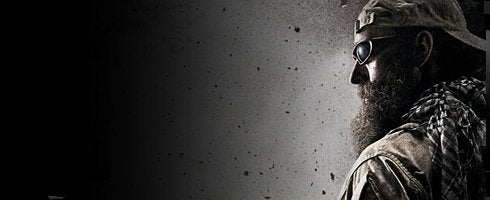 EA CEO John Riccitello has said low scores given to Medal of Honor were given by a "narrow demographic of reviewers" and a game that's scoring in the "mid-70s" is generally perceived to be pretty good.
Speaking during a financial call to investors this evening, Riccitello said despite some low scores, the game appeals to "the mass market, average gamer".
"Core game reviewers play 80-90 hours a week on shooters, and so despite this, the title has out performed our expectations as an aside, we also track input to our customer service department, on the web and interestingly Medal of Honor has gotten more positive reviews and comments from costumers than any shooter we have shipped in the past," said Riccitello.
"[Low scores} come from an excpetionally narrow demographic of reviewers which is offset by the amount of people buying the game. The game has exceeded our plans in both sell through and sell in, and has exceeded our expectations. So it is absolutley a clear success, and consumer feedback has been strong and its a franchise we can successfully continue in the future. "
EA reported during its Q2 FY 11 financials the game has sold over 2 million copies so far, sold 1.5 million in its first five days on sale raking in $100 million in sales.
Reviews for the game fell anywhere from 8/10 to 6/10 depending on the site.