Acclaimed retro FPS Dusk is coming to console with co-op modes and bacon-scented soap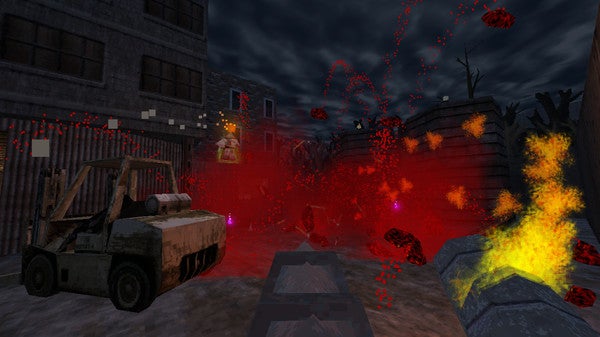 If you haven't heard of it, Dusk is one of the highest rated PC games of 2018. It's a retro shooter where you zip around as if you're on skates, rocket jumping and gibbing goons.
As well as doing well with critics, it sits at an 'overwhelmingly positive' rating on Steam. In other words, it's good. The developers just released a roadmap of upcoming changes, including co-op, new game+, console versions, and, erm, soap. The soap smells of bacon, for some reason.
Here's the full list:
Mac/Linux and DRM Free versions are coming
TDM, CTF and DUSKWorld content updates are coming
Language localizations are coming
The SDK + Steam Workshop Mods are coming
Co-Op is coming
New Game + is coming
Console Ports are coming
The Big Box Physical Collector's Edition is coming
New DUSK merch is coming to The New Blood Store[newblood.games]
The CD and Vinyl Soundtrack is coming
REAL LIFE SOAP IS COMING (wait, what)
There's no release window for any of the changes, but it's good to know they're all in the works and we'll be making cultists explode on PS4 and Xbox One (and Switch?) soon-ish.