Report: Nintendo of America Clamps Down on Review Copies Following Mario & Luigi Superstar Saga Leak
Smaller outlets and video influencers have been hit hardest, with copies of Super Mario Odyssey up in the air.

This article first appeared on USgamer, a partner publication of VG247. Some content, such as this article, has been migrated to VG247 for posterity after USgamer's closure - but it has not been edited or further vetted by the VG247 team.
Last month, a copy of the Mario and Luigi Superstar Saga and Bowser's Minions remake for the 3DS leaked online several weeks ahead of its official release date. Now, multiple sources who work with Nintendo to produce content have agreed to speak under conditions of anonymity, and have come forward claiming Nintendo of America has changed its internal review process. Nintendo is now reportedly clamping down on which outlets and video influencers will receive advance copies for reviews and video content, with video influencers and smaller outlets being hit hardest by the policy changes.
On September 21, a post on the r/3DSPiracy Subreddit announced that a version of the Superstar Saga remake leaked on the 4chan message board and ISO sites, with pirates claiming that the version of the game is legitimate.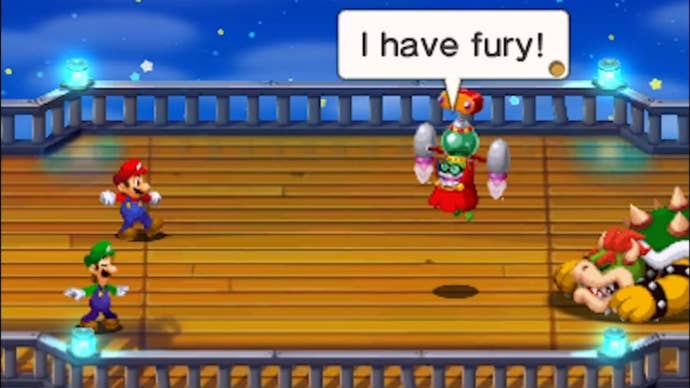 In the following days, posts about the leaked copy began appearing on other subreddits and forums like GameFaqs with warnings about potential spoilers, or worse a ban from Nintendo services if pirates decide to play the game with wi-fi turned on.
While pirates enjoyed the leaked version of the new Mario and Luigi RPG weeks ahead of the official release, Nintendo of America quietly responded to the leak by tightening its reviews process. Multiple sources claimed that this was in deliberate response to the Mario and Luigi leak with one anonymous source telling USGamer:
"After the leak of Mario & Luigi, done by an influencer, [Nintendo of America] flipped out and changed their review policy. Plenty of outlets and influencers are without [Fire Emblem Warriors] and [Super Mario Odyssey]... Apparently, it will be [sent out] in tiers, but [I'm] not sure how they are set up."
Not sure when the FEWarriors embargo is, but there will be no pre-launch review from @Nintendo_NWR. Can't review what we don't have in hand.

— Kneel Ronaghan (@nron10) October 17, 2017
They noted that the move from Nintendo of America feels a little drastic considering, as they claim, "Nintendo knows who did it," referring to the leaker. "[Nintendo] downloaded the leaked [ROM], checked the files and found the 3DS serial attached." They say it's a shame that Nintendo has decided to punish more than just those responsible.
Another source who works with Nintendo as an influencer also reached out to USGamer saying that the review situation surrounding games like Fire Emblem Warriors and Super Mario Odyssey after the Mario and Luigi leak feel different from their previous interactions with the company. "Normally review copies are out anywhere from [two] weeks out or within several days of release... I was expecting Mario Odyssey to be a given, for getting a review copy and being able to produce/prepare a bunch of content for launch day, now it looks like we'll be starting on it when the public has access to it as well."
They add that some colleagues of theirs "haven't received anything either, and that "lot of people are not sure what to think or do in regards to their content for the upcoming games."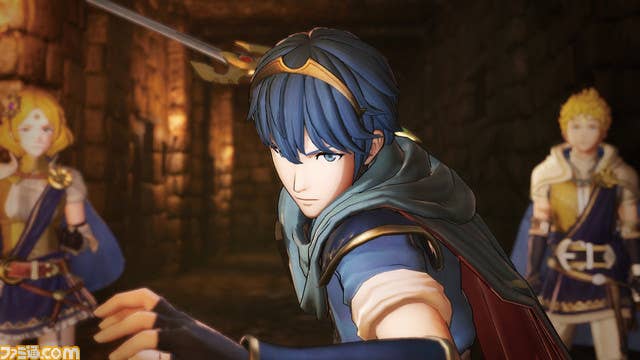 "I know 100 [percent] Europe has had [Super Mario Odyssey and Fire Emblem Warriors] for days... I also know no [North American] outlet has [Fire Emblem Warriors] and I'm pretty sure very few have gotten word on Odyssey," said a third source who produces content of Nintendo games.
While the critics on Twitter who are teasing their Fire Emblem Warriors reviews for the Nintendo Switch primarily work for outlets based in the UK, one reviewer has said that their review of the game will appear on GameSpot in the next several days, suggesting that one established outlets hasn't been affected by the policy change. However, at least one major outlet has said that they have yet to receive either Mario Odyssey or Fire Emblem Warriors.
The hushed rumors of Nintendo's changed review policies have several video influencers and smaller review outlets worried as the holiday season approaches, as much of their coverage will be dedicated to big Nintendo releases like Super Mario Odyssey. Some have expressed frustration that they are paying for the consequences of the mistake of a lone or small group of individuals.
This could also explain why talk about Fire Emblem: Warriors has been unusually quiet, even as the game is set to release this week on October 20. As one of the bigger Nintendo Switch and 3DS titles for Nintendo's 2017 holiday season, this feels highly peculiar.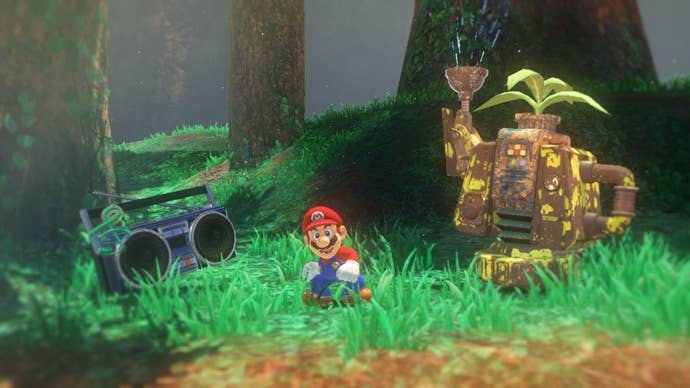 Also, it should be noted that according to these sources, this is a strictly a change in policy for Nintendo of America. Nintendo of Europe appears to be working under similar review processes as before.
Either way, while traditional media outlets have often had to contend with each individual video game company's review policies, Nintendo of America's latest move appears to affect small YouTubers, in a major blow to the influencer community.
We've reached out to Nintendo of America for comment and will update the story as more details emerge.