Report: Even with slimmer model, Sony still loses $37 per PS3 unit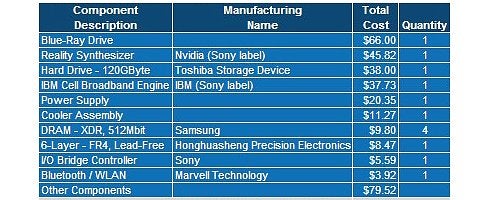 A report from iSuppli has revealed that Sony may finally break-even with PS3 thanks to the slim model, despite still losing money per unit manufactured.
According to the report, at launch the console cost around $805 to build with the highest-priced version selling for $599, and the lower end selling for $399 - which cost the company $50 per console. Now, thanks to new 120Gb Slim, it only costs the company around $336 to produce and sell for $299 in the US - thus losing around $37 per unit produced.
Factoring in advertising, royalties and other expenses, the report disclosed that the company is very close to breaking-even, and with "renewed enthusiasm" for the lower price and only coming in slightly behind Xbox 360 in November, things may finally be looking up.
There is a breakdown of each part of the console in lovely PDF format through here.