Remnant 2 has sold over 1 million units in a week, and more than doubled its player count
Remnant 2 has successfully built upon its predecessor and established a new franchise.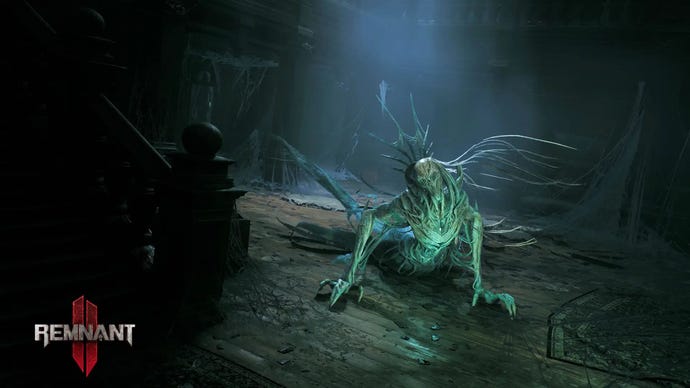 If you've been keeping up with the (admittedly quiet) release season of the past few weeks, you'll no doubt have seen all the talk about Remnant 2. From the game's critical acclaim to its meteoric rise on Steam's charts - it all felt a bit sudden.
But those who know and love Remnant: From the Ashes already had Remnant 2 at the top of their lists of most anticipated games of 2023. Well, it looks like all of that incredibly positive buzz and word of mouth have been crucial in creating a hit for developer Gunfire Games.
Today, the developer, and its publisher Gearbox Publishing, announced that the game has sold over one million units in its first week on sale across PC, PS5, and Xbox Series X/S. The original game, Remnant: From the Ashes, took over a year to reach 1.6 million sales. Given this momentum, Remnant 2 will likely far exceed its predecessor's lifetime sales.
The sales have also translated into active players, because Remnant 2 more than doubled the original's concurrent player count at launch. That was plain to see for anyone paying attention to the numbers (via SteamDB), where the game continued to set new records and break them since release, peaking at nearly 111,000 concurrent players over the weekend.
This milestone exceeded the publisher's expectations, too, which isn't surprising. "Remnant 2 exceeded our expectations," said Yoon Im from Gearbox Publishing.
"As a commercial and critical hit, we're incredibly proud of the Gunfire team and everyone here at Gearbox Publishing who brought this title to life."
Remnant 2 is a game that thrives on community discoveries and word of mouth, a tactic that seems to have worked out quite well for Gunfire Games, even more so than its predecessor. So much so that there's an entire class intentionally hidden behind datamining.
Even beyond what's still a bit of a niche find, Remnant 2 borrows a lot from Souls-likes in its general design, rewarding player experimentation, offering only few hints about its systems, and hiding a trove of secrets that will take multiple playthroughs to fully uncover.