Relive some of your Skyrim Memories with this Skyrim Special Edition claymation video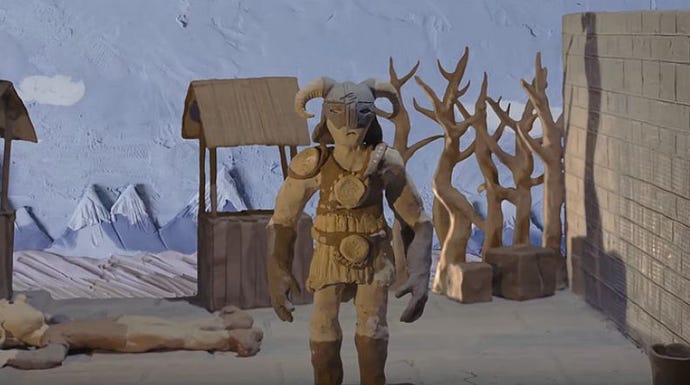 As part of Bethesda's Skyrim Memories fan series, this claymation video created by Lee Hardcastle takes the crown for best use of, well, clay.
There are all sorts of #SkyrimMemories being shared on Twitter, and this adorable video entry popped up in our RSS feed this morning.
According to Hardcastle, he teamed up with Bethesda Softworks to create the video claymation video to highlight some fan favorite memories.
If you like this video, check out more of Lee's work on his YouTube Channel.
The Elder Scrolls 5: Skyrim Special Edition launches later this week on PC, PS4 and Xbox One