Nintendo's Reggie Fils-Aime will lecture at Cornell University this year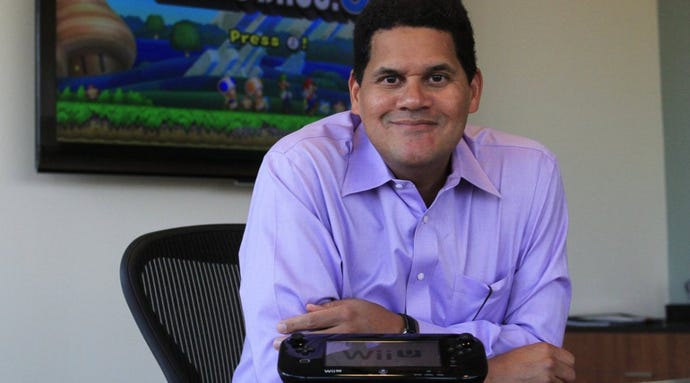 Former Nintendo of America president Reggie Fils-Aime is teaching at Cornell University this Fall.
Reggie - who is a graduate of Cornell - is taking up the mantle of Leader in Residence at the New York university beginning October 21, it was announced over Twitter. The role will focus on leadership, conscious capitalism, and service. In other words, not so much gaming.
The position represents part of a new program at the university which will see Fils-Aime involved in the development of a non-traditional classroom. Reggie's role will include individual mentorship, small group discussion, and the odd public lecture. His first lecture takes place at Cornell University's Dyson School of Applied Economics and Management and is open to the public.
"Each academic year, the Dyson Leadership Program invites premier leaders to the Cornell campus with its Leaders in Residence program," reads a statement from Cornell University. "Students, primarily undergraduates, learn about leadership though ongoing, personal interaction with successful leaders who represent a variety of industries and sectors."
"Leaders in Residence will come to campus once each semester to meet one-on-one with students, lead small group discussions, and facilitate a larger workshop—all centered around leadership, conscious capitalism, and service"
Reggie left Nintendo earlier this year. His last day with Nintendo was April 15, at which point Nintendo of America's SVP Doug Bowser took over. Fils-Aime started at Nintendo of America in 2003 as its executive vice president of Sales and Marketing and became its President and COO in May 2006.