Razer announces new VR headset and Forge TV at CES 2015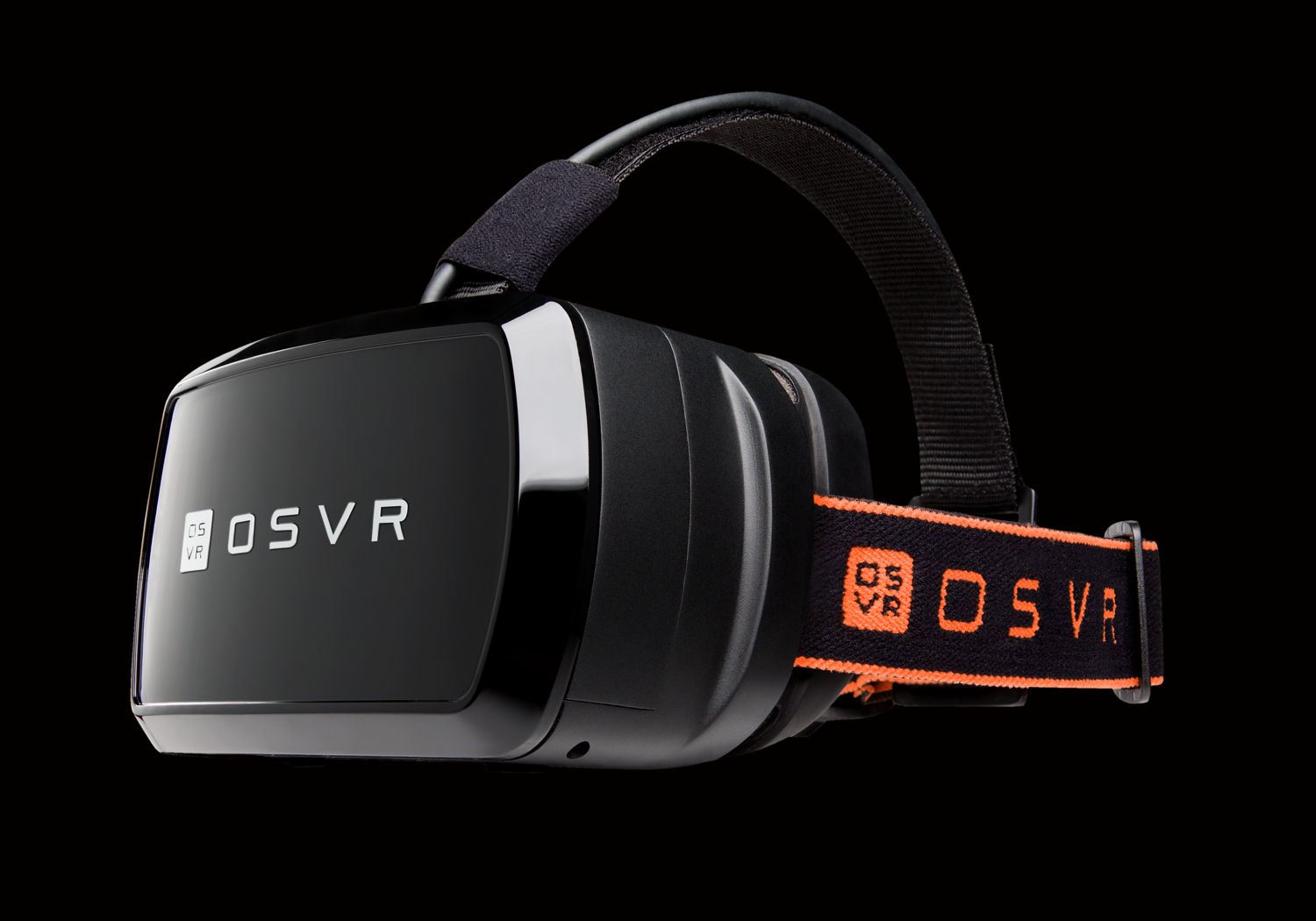 Razer announced various products today at the Consumer Electronics Show in Las Vegas: a VR headset and its Forge TV along with wireless peripherals which will work with the Android-based system.
Razer is working with Virtual Reality firm Sensics on the OSVR Hacker Dev Kit, which it plans to ship this June for $200.
The software and hardware is open-source and will be developed by Razer, but those who wish to create their own version of it will be able to download the schematics. The headset will also support Unity 3D, Unreal Engine, and plug-in devices from Bosch, LeapMotion and Sixense, and works with the Oculus Rift dev kit as well, per GI International.
The company's Razer Forge TV offers "cutting-edge performance" according to the press release, features a quad-core processor, "gaming-grade" graphics, wireless and network connectivity, 16GB of internal storage, which allows users to play Android titles from Google Play on their TV.
Available alongside the Razer Serval is a Bluetooth gaming controller create by the same team which developed the Razer Sabertooth Xbox controller. Like most controllers, it features four action buttons, two thumb sticks, and trigger and bumper buttons. It works with the Forge TV, PC and with smartphones due to its phone clip.
It can even "remember" up to four device pairings to make switching between devices easy.
To combat lag, users can also make use of the company's gaming launcher software Razer Cortex: Stream, which goes into beta in the spring. It is also hardware agnostic and compatible with DirectX 9 or higher from any publisher.
Finally, there's also the Razer Turret – a wireless living room gaming mouse and lapboard. The keyboard is an "anti-ghosted gaming keyboard" and "high precision 3500 DPI ambidextrous mouse," with dual wireless connectivity via Bluetooth 4.0 LE or Wireless 2.4 Ghz. Also promised to be lag-free.
Razer Forge TV will run you $99.99/€99.99 and you can also purchase it in bundle form with the Serval Controller for $149.99/€149.99 during Q1 2015.
Forge TV Product features:
• Android TV gaming and entertainment
• Supports up to four controllers
• Quad-Core gaming performance
• Google Cast™ Ready
• Massive selection of content and apps
• Voice search via Remote App
• Sleek and silent design
Product specs:
• Qualcomm Snapdragon 805
• Quad-Core Krait 450 CPU - 2.5 GHz per core
• Adreno 420 GPU
• 2 GB RAM
• 16 GB storage
• Bluetooth 4.1 + HS
• Wireless 802.11ac 2X2
• Gigabit Ethernet
• USB 3.0
• HDMI 1.4 output
• DC Power
• 4.1 in. (105 mm) Width x 4.1 in. (105 mm) Depth x 0.7 in. (17 mm) Height
Razer Cortex: Stream:
Included free with:
- The Razer Forge TV and Serval Controller Bundle
- The Razer Serval controller
- The Razer Turret lapboard
Product features:
· Imports PC games library from PC via Razer Cortex
· Intelligently displays controller vs. mouse and keyboard games
· Quickly switch between host PCs
· Supports all Directx9 Games and above
· Streams to any Android TV device running Android 5.0 and higher
· Streams from PC with CPU: Dual-Core or higher, GPU: HD5000 series, GTX580 or higher
Razer Store - $39.99/€34.99 - beta release Q2 2015.
Features of Razer Serval: Price - $79.99/€79.99 releasing Q1 2015:
· Designed for Android Gaming
· Wireless mode (Bluetooth 3.0)
· Wired mode (1.5 m micro USB to USB)
· 4 Hyperesponse action buttons
· Adjustable game clip
· Player LED indicator
· Android navigation buttons (back and home)
· Media buttons (play/pause, back, forward)
· Rechargeable battery pack (optional)
· 2 Analog stick rubber grip caps included
Features of Razer Turret: Price - $129.99/€129.99:
Lapboard
· Anti-ghosting capability for up to 10 simultaneous key presses
· Chiclet styled keycaps
· Dedicated Android buttons
· Cortex quick launch button
· Battery life of up to four months - The life expectancy of this battery depends upon its usage
· Battery type: Li-Po (1500 mAh)
Mouse
· 3500 DPI laser sensor
· Ambidextrous form factor
· 40 hours battery life for continuous use - The life expectancy of this battery depends upon its usage
· Battery type: Li-Po (1000 mAh)