Rainbow Six Siege: Gridlock and Mozzie are the 2 new Burnt Horizon operators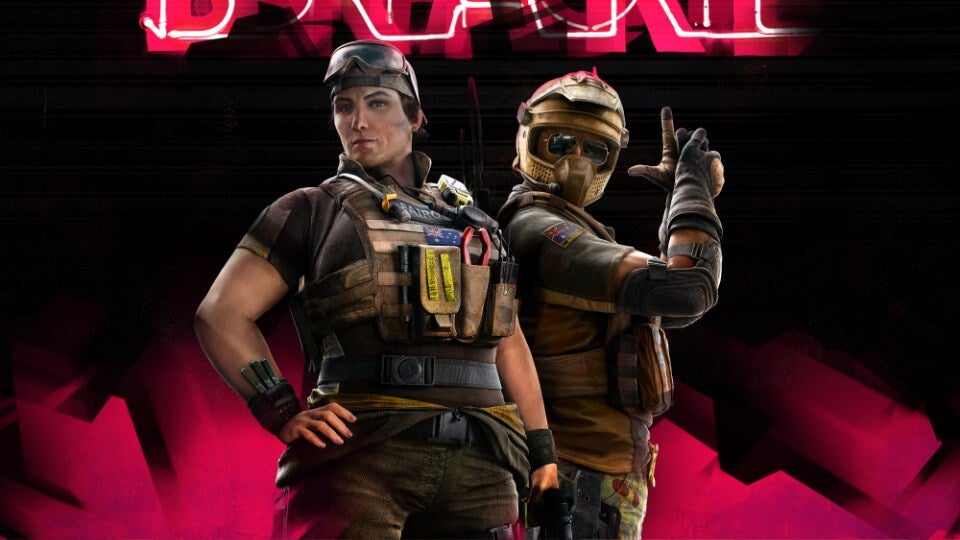 Ubisoft has officially unveiled the two new operators coming to Rainbow Six Siege with operation Burnt Horizon.
Though Burnt Horizon does not itself have a release date yet, Ubisoft is ramping up to a full reveal at the game's Six Invitational tournament this weekend.
Which means, it's time to get introduced to Rainbow Six Siege's two new operators. Both Australian, in case you haven't been caught up yet.
Tori "Gridlock" Tallyo Fairous is the attacker. She carries Trax Stingers devices originally designed to stop perusing vehicles. It's not yet clear what the devices' effect on players is going to be just yet.
Then there's Max "Mozzie" Goose, a defender, and the one with the potentially more interesting device. Mozzie has a tool called Pest, which, judging from the trailer, messes with attacker drones. Like in Gridlock's case, Ubisoft is keeping the actual gameplay reveal for Mozzie until Sunday, after the tournament's conclusion.
Catch the short reveal trailer below, and click through the link to see the recently revealed Outback map.