PUBG creator PlayerUnknown wants to reach the same monthly active users as League of Legends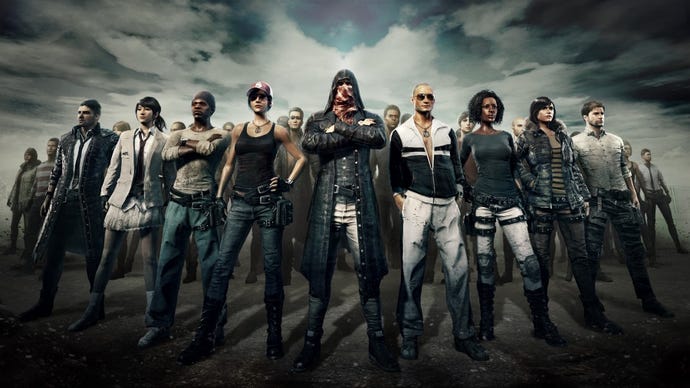 PlayerUnknown's Battlegrounds is pretty big on PC right now, but nothing is League of Legends big.
Seeing as the Battle Royale game is close to overtaking Dota 2 as Steam's most played game, its creator is setting his sights on the only juggernaut left in the market.
"Our sales curves are just going up. They're not slowing down," creator Brendan "PlayerUnknown" Greene told GamesIndustry.
"I'm still waiting for that plateau, and it's just not happening yet."
When asked how much room he believes there is for the game to grow further, he correctly pointed out that League of Legends is insanely popular. "I just look at League of Legends. 100 million active users a month, I think, something stupid like that?" he pointed out.
"If we play our cards right, maybe we can get to that level of users."
League of Legends is not on Steam, so it's impossible for people outside of developer Riot to find out exactly how many play the game concurrently per day. The monthly active user figures are no doubt impressive, but you'd wish the game's client made it possible to see how many are online at any given time.
Elsewhere in the interview, Greene said that there are no plans to increase the game's price over $30, regardless of how popular it gets. This may change, though, he cautioned, but it's going to stay at $30 for the time being.
PlayerUnknown's Battlegrounds is coming to Xbox One later this year.