PS5: watch PS4's Spider-Man running on next-generation hardware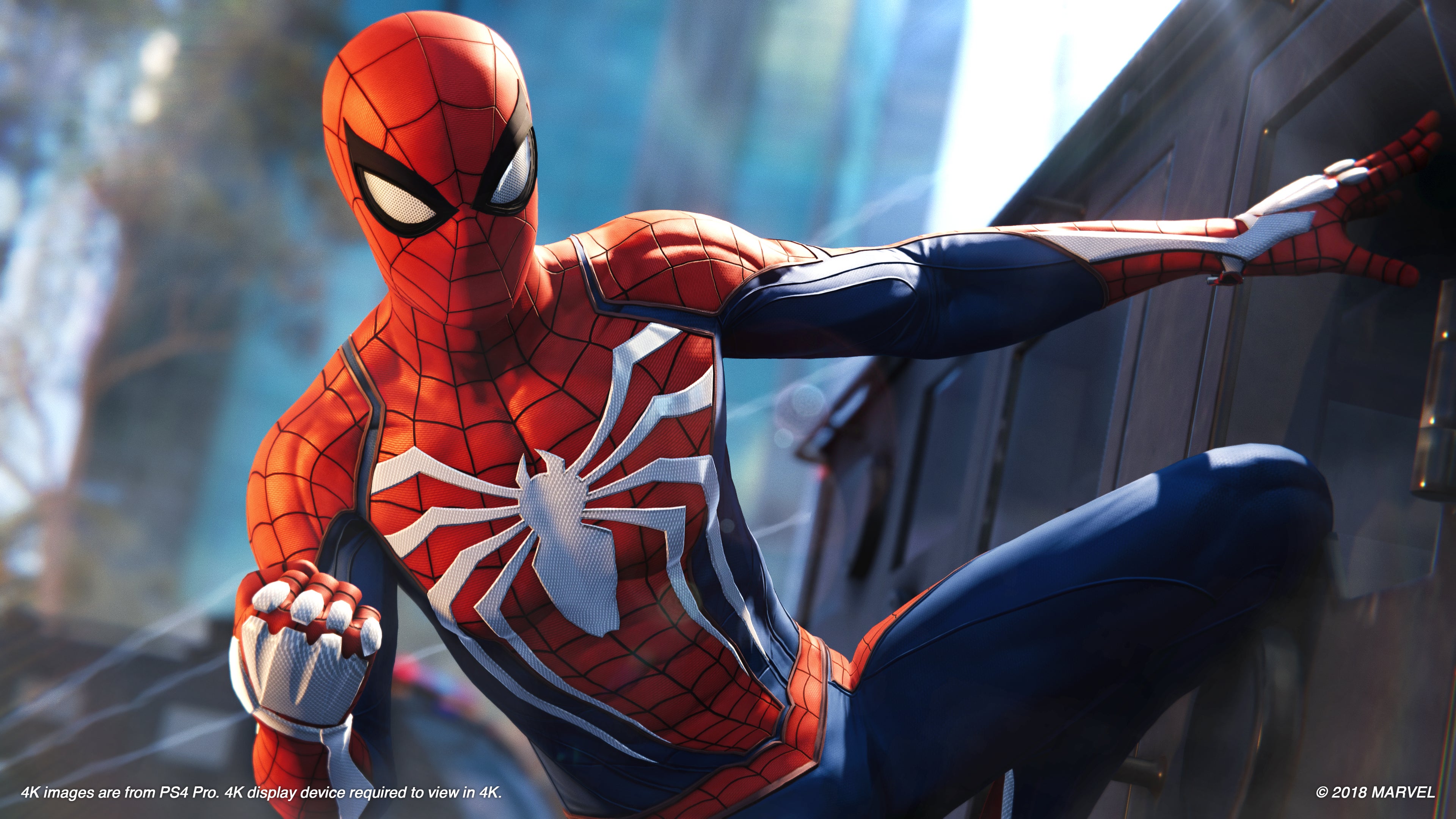 A leaked video from Sony's 2019 corporate strategy meeting for investors has given us a first look at a game running on PS5 hardware.
The first look at a game running on PlayStation 5 has hit the internet via Sony's investor relation meetings - and it reinforces that the next-generation PS5 hardware will be all about super-fast loading. The game in question is a PS4 title, Spider-Man, with the video cutting back and forth between PS4 Pro footage of the game and work-in-progress video of the same title running on next-generation hardware.
The difference is significant to say the least: as you can see for yourself in the twitter video from Tokyo-based tech reporter Takashi Mochizuki, loading that takes over eight seconds on PS4 Pro takes under a second on the next-generation hardware that'll make up PS5.
Sony's official video comparing performance of PS4 Pro vs next-gen PlayStation pic.twitter.com/2eUROxKFLq

— Takashi Mochizuki (@mochi_wsj) May 21, 2019
Those who have been following the PS5 hype and news closely will know this matches up closely with previous information offered by PlayStation technical architect Mark Cerny in an interview with tech magazine Wired. In that interview we learned about PS4's support for ray tracing and 8K visual output, but also about its boost to loading speeds across the board - and this is the aspect that Sony has showcased to investors at this event.
"What took 15 seconds now takes less than one: 0.8 seconds, to be exact," Wired wrote of seeing Cerny demo a bit of fast travel around Spider-Man's Manhattan-based map. This investor day video is basically a chance for you to see this for yourself.
While not a demo of live fast travel - it's clearly pre-prepared for this purpose - this demo shows both raw loading in and the difference it can make to live streaming in an open world. Where the PS4 Pro demo hitches and pauses to allow the world streaming to catch up, the next generation PS5 demo has no such hiccups. This huge increase in performance likely isn't down to any one factor, though Sony is keen to hype up PS5 including a solid state hard disk (SSD) - it'll be thanks to a combination of factors including but not limited to the SSD alongside boosts in RAM speed and bandwidth both at the system and GPU level.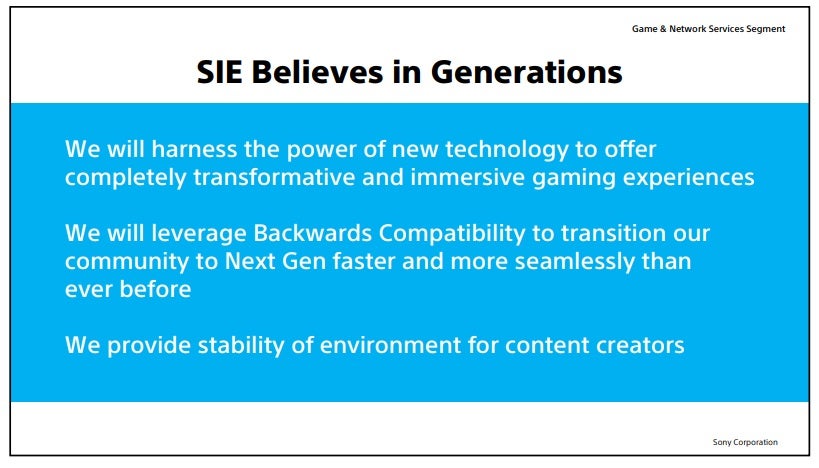 The presentation wasn't just limited to the loading time increase, however. Sony used a few slides to detail its next generation strategy more, reiterating that they believe in generations as a concept - in having significant leaps in hardware technology to offer truly upgraded gaming experiences. Despite the mid-generation upgrade to PS4 Pro, this leap will now be far more greater than that. We already knew this, of course, but it's good to see it confirmed again.
What we don't know Sony highlighted on another slide: the date, the price, the user experience, and release plans. We also don't really know the name - though it seems fair to assume it will indeed be the PlayStation 5. Sony is skipping E3, but hopefully we find out more soon.