PS5 UI could help players stuck by showing them gameplay from other users, according to new patents
Newly filed Sony patents may be our first look at PS5 UI.
Sony filed for a number of patents recently with the USPO. The most intriguing of which (discovered by The Gamepost) gives us an early look at the design of the main PS5 UI, and the new features Sony could be implementing.
Going by the illustrations shared in the filing, the PS5 UI doesn't look that much different from what's currently available on PS4. The drawer, XMB layout is the same, but the tiles themselves have been redesigned to display more information.
The biggest takeaway is how Sony plans to use tracking and user data to inform players. The filings show how game tiles could display player behaviour and stats, such as Kill/death ratio and other metrics. They will also track how far a player has gotten in a game, and offer tips when they see they're stuck in one particular area for long.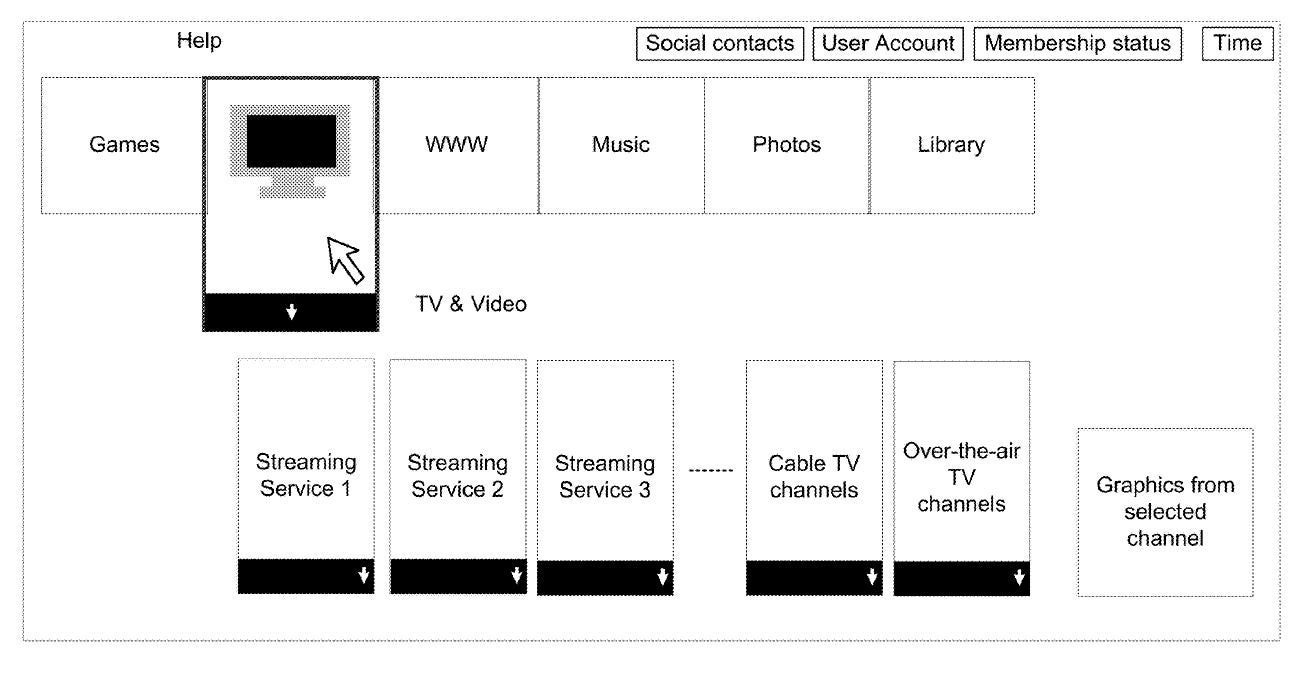 Part of the decision-making there will be based on machine learning. This also extends to gameplay recordings users have saved, because that's what the system will be pulling from to try and help those stuck. For instance, the patent describes a system that scans gameplay footage captured by other players to decide whether or not it could actually help another player move forward.
Obviously, the existence of this patent isn't confirmation that these technologies will be used on PS5, just that Sony is exploring them. Features often take years from patent to execution. The same goes for the UI; Sony may have simply used outdated designs to illustrate a point.