Project Cars, Tales of Zestiria and Enslaved: Odyssey to the West are just the start of Bandai Namco's second Humble Bundle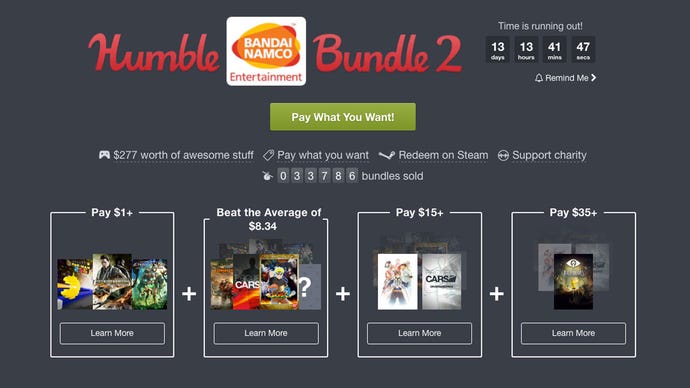 Humble Bundle teams up with Bandai Namco for an interesting grab-bag of genres and styles.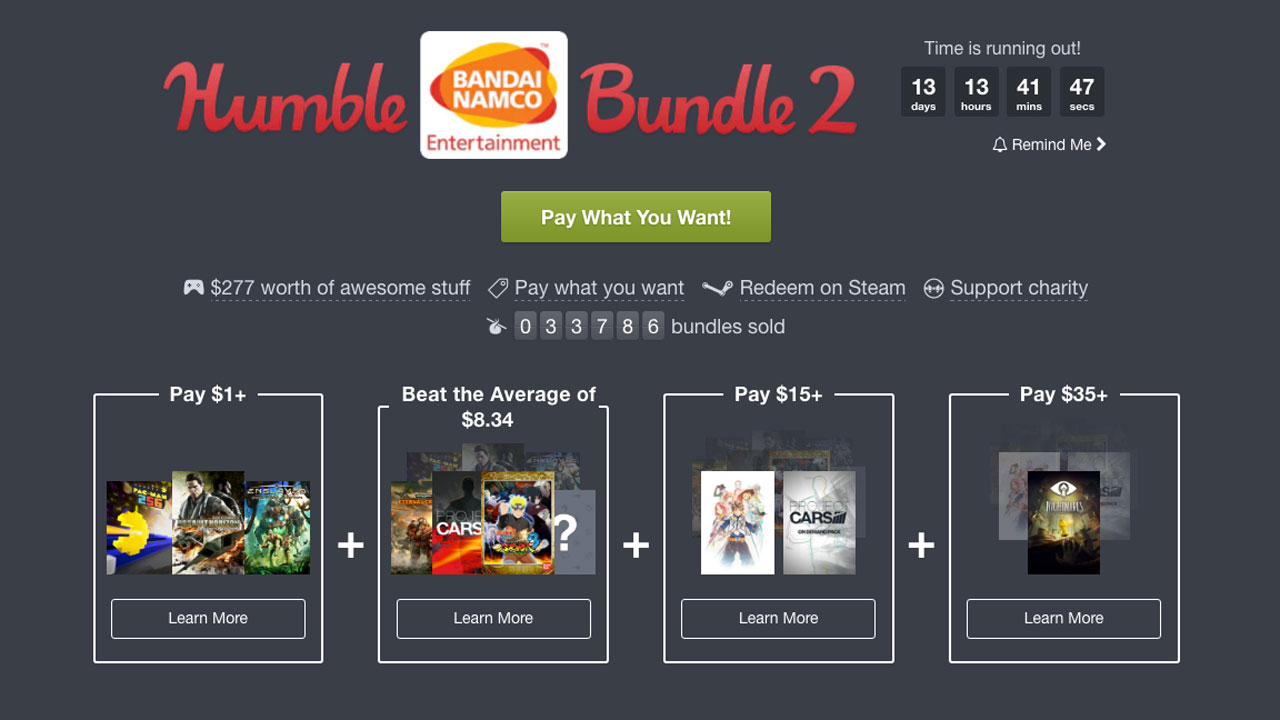 The latest Humble Bundle is publisher Bandai Namco's second go-round with the sceme, and there are plenty of goodies on offer.
Pay what you want over $1 for Pac-Man 256, Ace Combat Assault Horizon, and Enslaved: Odyssey to the West Premium Edition.
Beat the average - $8.34 at time of writing - to also received Warhammer 40,000: Eternal Crusade, Project CARS and Naruto Shippuden: Ultimate Ninja Storm 3 Full Burst. More games will be added to this tier at the end of the week, too.
Cough up $15 for Tales of Zestiria and the Project CARS On Demand DLC bundle, which gathers up 12 DLC packs.
Finally, $35 or more nets you a pre-order for Little Nightmares.
All games in this latest Humble Bundle are redeemed through Steam for Windows PC; sorry, Linux and Mac pals.
As ever, you choose how your payment is split between publisher, organisers and charity. Bandai Namco has selected Extra Life and Save the Children as beneficiaries, but you can name your own fund as well.
Well? Go forth, take advantage.