Little Nightmares gets April release date, new beautiful trailer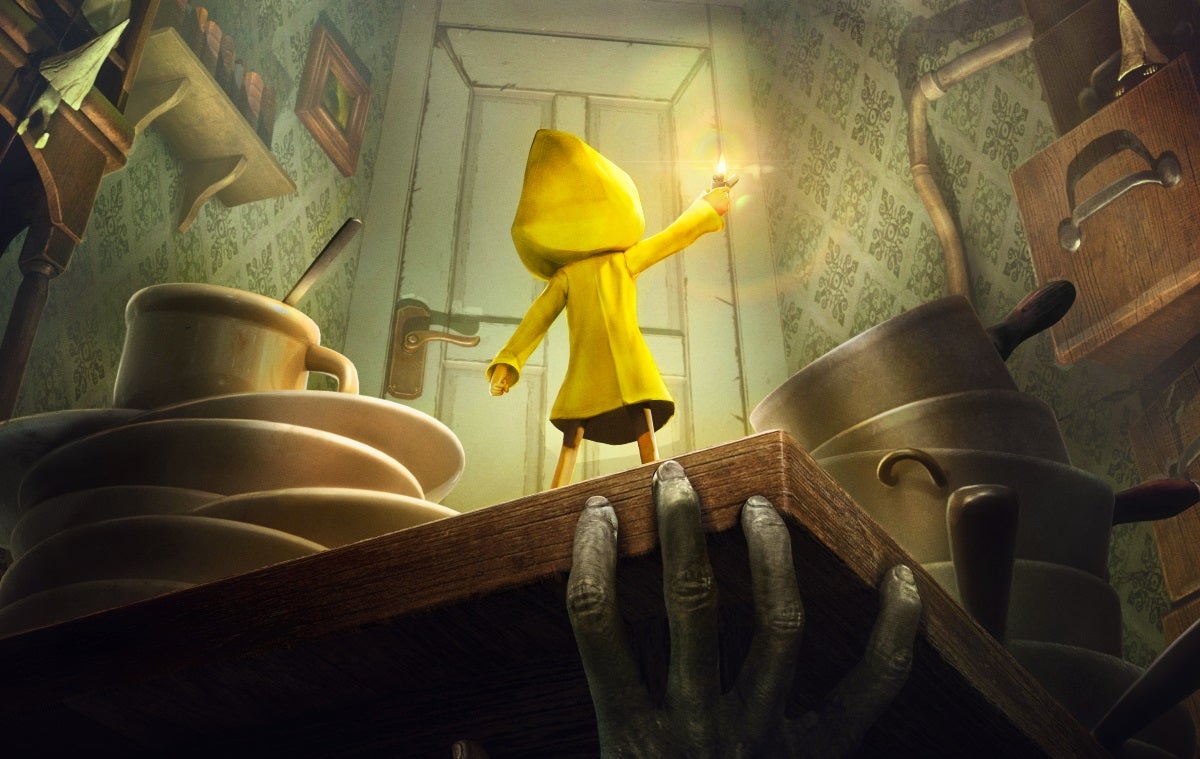 The unique-looking horror side-scroller Little Nightmares now has a final release date.
Little Nightmares, the indie horror game that existed previously under a different name and was later picked up by Bandai Namco, has been given an April 28 release date.
Little Nightmare stars Six, a little girl trapped in a prison called The Maw where every room is a puzzle. Six's mission is to escape, evading a particular enemy who probably wants to eat her.
To go along with the release date, and the new trailer, Namco also revealed pre-order details and a collector's edition. All digital pre-orders come with the Scarecrow Sack and the Upside-down Teapot Mask, two in-game items that help Six blend in.
Digital pre-orders on PC and PS4 come with the digital soundtrack, an exclusive theme on PS4 or a wallpaper on PC. Little Nightmares will also be available at retail, and that version too comes with the original soundtrack.
There's a collector's edition called The Six Edition, though it's available only at GAME in the UK. The Six Edition comes with a 10cm high figurine, an exclusive A3 poster, and a sticker board, as well as the soundtrack.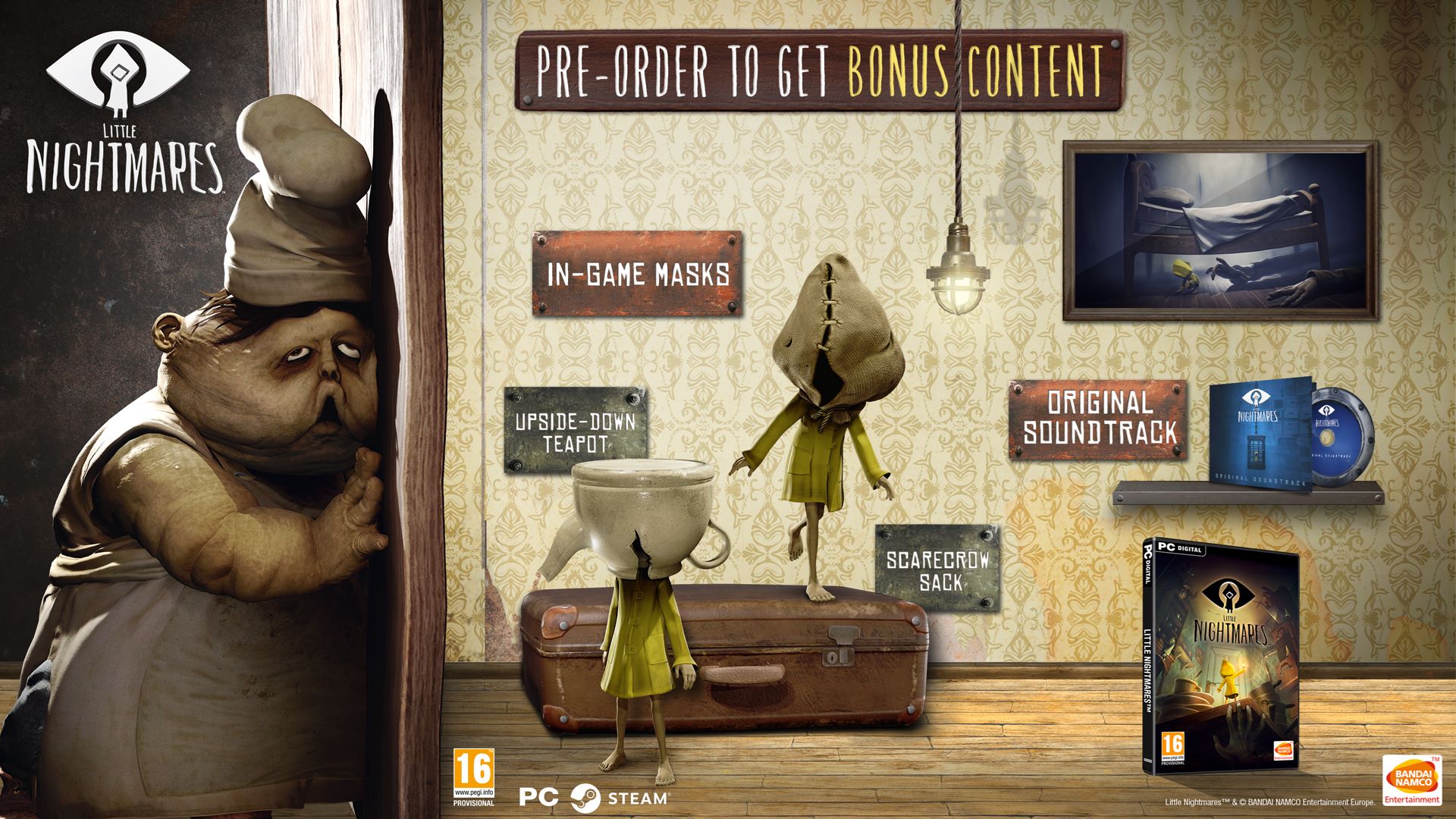 Little Nightmares is out April 28 on PC, PS4, and Xbox One.