Legendary Pokemon Thundurus and Tornadus available for Pokemon Sun and Moon starting July 6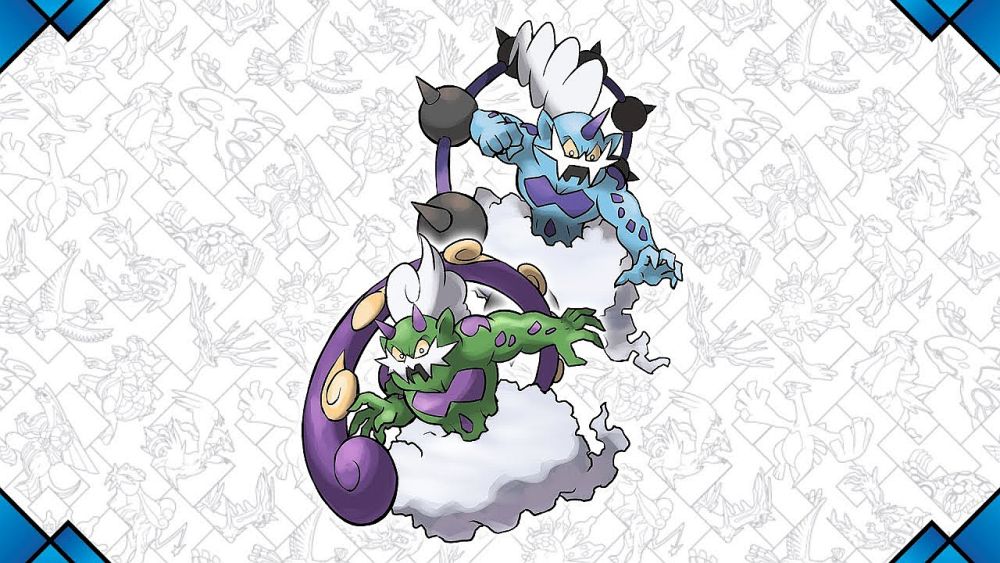 Legendary Pokemon Thundurus and Tornadus will be made available for Pokemon Sun and Moon, and Ultra Sun and Moon players starting July 6, depending upon region.
The Pokemon Company announced today when players of either Pokemon Sun and Moon editions can expect Thundurus and Tornadus from the Unova region to be made available.
Thundrus is a Electric/Flying-type while Tornadus is a Flying-type. Both are part of the Forces of Nature and feature two Formes: Incarnate and Therian.
Pokemon players in the US will need to visit their local Target store between July 13 and July 28. Canadian residents should head to their nearest EB Games location.
Distribution in the UK will take place July 6-22 through the Nintendo Network. Players can accept the Pokemon as a Mystery Gift.
Stats for the Pokemon are posted in the image below.
How to get Thundurus or Tornadus for Pokemon Sun and Moon
Open your Pokemon Sun and Moon or Ultra Sun and Moon game.
Select Mystery Gift on the main menu.
Select Receive Gift.
Select Get with Code/Password or Get via Internet, then Yes, then Yes again to connect to the internet.
Enter your code (if needed).
Watch as you receive your Pokemon.
Speak to the delivery person in any Pokemon Center to receive your Pokemon.
Be sure to save your game.
The next distribution will occur in August with Groudon, the Ground-type or Kyogre, the Water-type from the Hoenn region.
Previous 2018 Legendary distributions for Pokemon Sun and Moon were: Legendary Pokemon Shiny Zygarde in June, Legendary Pokemon Xerneas and Yveltal in May, Legendary Pokemon Entei and Raikou in April, Legendary Pokemon Regigigas and Heatran in March, and Legendary Dialga and Palkia were handed out in February.
More Legendary Pokemon will be distributed through November.