Pokemon Go: Legendary Sinnoh Lake trio are now spawning in the wild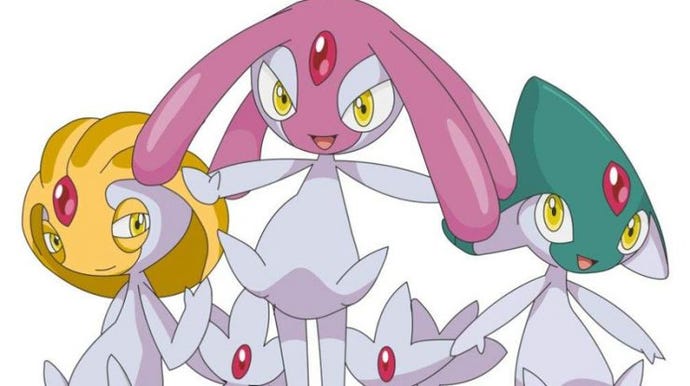 Niantic has surprised Pokemon GO players with the news that Legendary trio Azelf, Mesprit, and Uxie are spawning in the wild.
This is the first time that Legendary pokemon have appeared out side of the game's raid, and the 4th gen water type pokemon's reveal was via the game's official Twitter account.
The tweet displayed silhouettes of the Sinnoh lake trio, Azelf, Mesprit, and Uxie that first appeared in the series in Pokemon Diamond & Pearl.
Serebii reports that sightings are very rare - as you might expect - and at the moment, the pokemon seem to be regional with Azelf sightings reported in North America, Mesprit in Europe, and Uxie in Japan. All three have so far been spawning near bodies of water.
Hmm. We've been hearing reports of unidentified Pokémon. ? As Professor Willow looks into these reports, please let us know if you spot anything out of the ordinary in #PokemonGO. pic.twitter.com/S08Fnq5u0Q

— Pokémon GO (@PokemonGoApp) April 30, 2019
If you're looking to make progress in Pokemon Go, then it's worth keeping on top of Pokemon Go Research Quests that are split into two categories: Field Research and Research Breakthroughs.
For more on Pokemon Go Research Quests and earning rewards in May, head over to our Pokemon Go Field Research quests guide.