PlayStation VR launching in October for $400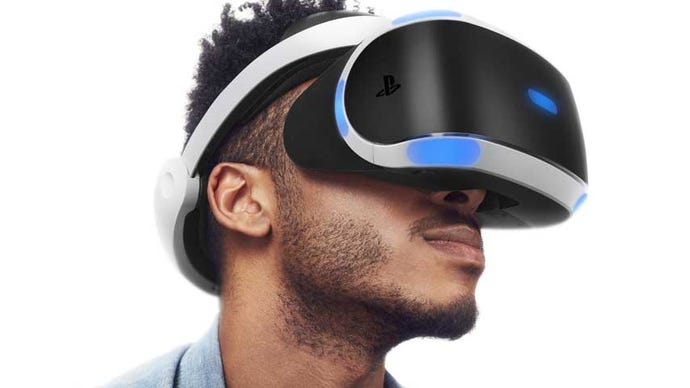 PlayStation VR is the most affordable of the non-mobile virtual reality headsets yet.
At a private GDC session, Sony announced that PlayStation VR will launch in October.
The headset, previously known by the codename Project Morpheus, will retail at $E399 in the US, £349 in the UK, €399 in Europe, ¥44,980 in Japan and AU$550 in Australia.
Sony told attendees that there are over 230 developers working on content for the headset, and expects 50 games to release between the October launch and the end of 2016.
One of these games is a special PlayStation VR version of Star Wars Battlefront. Sony's Playroom VR will be released for free.
The latest form factor and specs do not differ much from recent prototypes. PlayStation VR boasts a 5.7" OLED screen at a resolution of 1920 x RGB x 1080 ( 960 x RGB x 1080 for each eye). With a field of view of approximately 100 degrees, it is supported by nine motion-tracking LEDs allowing for full 360 degree movement, and less than 18ms latency.
As pictured below, the retail package includes headphones, cables and an external processing box of some sort that will plug into your PS4. You will need to buy a PlayStation Camera, though - they retail for about $60.
The tech supports standard DualShock 4 controllers so you won't need to splash out on a set of Move batons, but we're hoping to see Sony announce some sort of bundle pack with the motion controllers and PlayStation Camera.
As well as dedicated VR content, the headset will support standard PS4 games, movies and other content via Cinematic Mode. Users can view these kinds of material on a virtual cinema screen at three different zoom levels - handy if the TV is in use or you want a private experience.
PlayStation VR is an add-on for PS4, which is something you should factor into its total cost - but it's still significantly cheaper than the $600 Oculus Rift and $800 HTC Vive, both of which require fairly high-end computers to run.
Here are a couple more new videos detailing the headset, a stack of new images showing the contents of the box, and a list of games Sony confirmed for PlayStation VR - but did not date.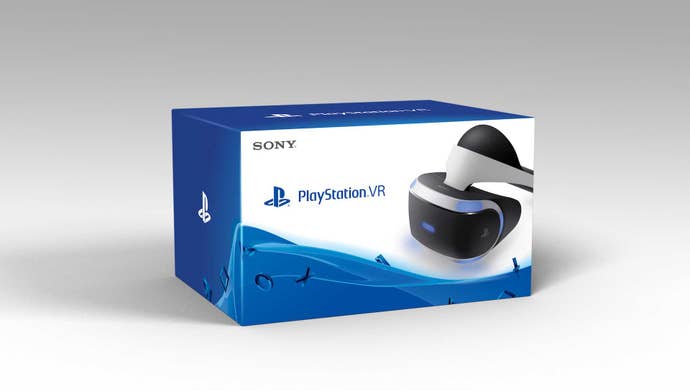 Eagle Flight (Ubisoft)
EVE: Valkyrie (CCP Games)
Headmaster (Frame Interactive)
Rez Infinite (Enhance Games)
Wayward Sky (Uber Entertainment)
RIGS: Mechanized Combat League (SCE WWS)
Tumble VR (SCE WWS)
Until Dawn: Rush of Blood (SCE WWS)
PlayStation VR Worlds (SCE WWS)