Platinum may extend Sega partnership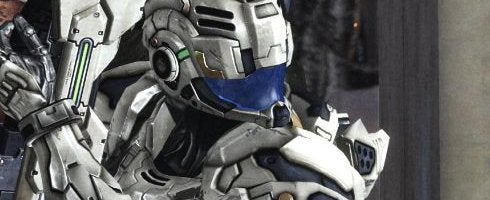 Platinum Games has told Develop it's open to possibly extending its publishing agreement with Sega.
Under its current deal, Sega published four games with Platinum: Madworld for Wii, Bayonetta for PS3 and 360, Infinite Space for DS and Vanquish for PS3 and 360, which released this week worldwide.
Vanquish marks the end of the present deal, but Platinum's Atsushi Inaba says it's in talks with Sega about a new deal.
"Yes you're correct, we have made the four titles in our contract," he said when asked about the current deal.
"The partnership has been great, and we are in talks with Sega now, but there's nothing concrete we can say about it at the moment."
Inaba was fill of praise to Sega thanks to giving the developer the freedom to make whatever it wanted.
"When we created Platinum Games, we of course talked to a lot of publishers, and Sega offered us the most freedom to develop games. I think the partnership has been great, and I'm really grateful for their support.
"For the future of our partnership, of course, it's not something that we alone can decide. Sega has its stance, and we have ours, but if Sega asks us to make something we might take the offer."
He added that he'd like to see Platinum becoming a studio which owns its own IPs following the current deal with Sega, which sees the publisher keeps the IPs the studio's made so far.
Vanquish releases today in the UK for PS3 and 360