Paul McCartney's ex demanded "six-figure sum" to appear in Bionic Commando [Update]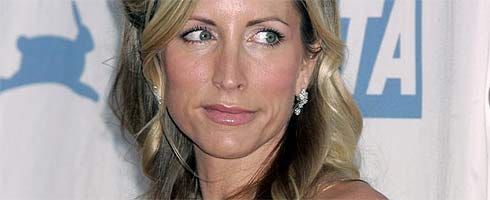 Update: Capcom just mailed this over: "We will not be commenting on the matter."
Update 2: Mills has apparently confirmed the truth of the story on her Twitter, saying the large sum was to be for a charitable donation.
The ex-model lambasted Capcom as "stingy" in the process. Here are the tweets:
Got offered to promote an amputee bionic computer game, from a wealthy computer games company I said if you donate a large sum to charity

The stingy company came back saying they couldn't, what happened to charitable businesses, seems they just want to exploit and give nothing
Update 3: Mills has responded, saying she'd appear for free in a game in which Sun journalists were attached to a lie detector by their genitals.
Original story:
This is awesome. The Sun's claiming that Heather Mills, Paul McCartney's one-legged ex, demanded a "six-figure sum" to appear in Bionic Commando, and wanted the game to revolve around a character based on her.
Capcom approached her about the game "because of her charity work with amputees," according to that piece.
Said a source: "She was insistent she wouldn't do it for a smaller fee and said the producers should make her the star.
"The request was way, way over budget and they certainly weren't keen on basing the game on her."
Just mailed Capcom. In between bouts of choking.