Take a look at the character creator for new Sims-like Paralives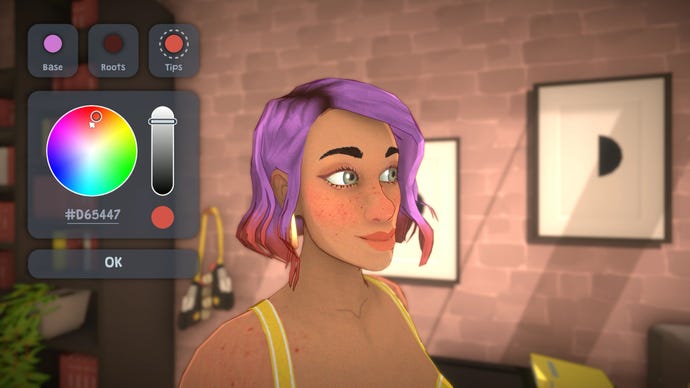 If you've not heard, Paralives is the indie game that is going to give The Sims a run for its money.
Like a proper run. Like the kind of running you do when you see Mr. X in Resident Evil 2 Remake.
Today we're seeing the Paralives character creation, and revealing how the Parafolk are going to be looking. If you're a Sims fan, you'll see a lot of inspiration coming directly from The Sims, there are body sliders and various clothing outfits to pick, but there are also height sliders - something you can't get in any Sims game without mods.
The big thing here though is the colour wheel. There's a colour wheel. Do Sims fans even remember what one of those is? It's been a long time since we saw a colour wheel in-game - The Sims 3 blessed us with one and then The Sims 4 ripped it away. It's glorious. Take a look at the video below to see everything in action.
Paralives is the 75th most wishlisted game on Steam right now, sitting just below Journey, and in less than a year has built a community with more than 125,000 people in it. That number may or may not include me. Paralives relies on Patreon for all of its funding, and is already nearly earning over $15,000 a month from nearly seven thousand patrons.
There are good reasons for its amount of support, too. Parlives is promising a lot of things that not even The Sims 4 has now, five years after it was released. This includes things like curved walls, cars, fully customisable furniture, and an open world. It's like the small team has listened to all of the complaints from Sims fans over the years and just decided to make their dream game.
It will be available for PC and Mac, released via Steam, but there's no release date yet. I'm very excited to get my hands on Paralives when I'm able to, as it's looking to be one amazing life simulation game.