Paradox Interactive announces Mount & Blade expansion, Salem, Pirates of the Black Cove, Gettysburg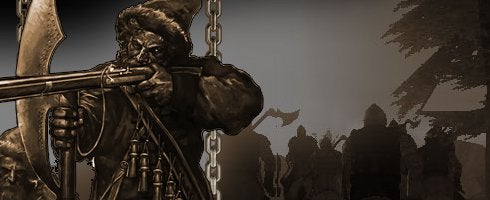 Paradox Interactive held its Convention press event in New York City today, revealing its list of products for 2011. It was announced earlier today that Hearts of Iron III was getting an expansion, but there's more than just that heading your way, PC gamers.
Some of the games being highlighted at the event include:
Crusader Kings 2
Defenders of Ardania
Dreamlords Resurrection
Gettysburg
Hearts of Iron
King Arthur 2
Magicka, Cities in Motion
Magna Mundi
Navar War: Arctic Circle
Pirates of the Black Cover
Pride of Nations
Salem
Supreme Ruler Cold War
Sword of the Stars 2: Lords of Winter
Just some of the new titles on that list are Gettysburg, Pirates of the Black Cove, and Salem which is the first MMO to be released from the firm
According to PC Gamer, which was at the event, Salem will be a free-to-play MMORPG set in New England during the 17 century where the colonists as are trying to survive in their new home. Just like the real colonial era of the United States, the game will be full of alchemy, folklore style creatures and the prerequisite witches. No mention was made whether they were made out of wood or whether they weigh the same as a duck. The game will contain crafting, and and interesting form of PvP where your character could actually suffer from a permanent. It's due sometime this year. Watch a developer interview below.
Gettysburg: Armored Warfare is a first person shooter RTS hybrid set during an alternate version of the US Civil War (thanks, BigDownload) which will include tanks, zeppelins and soldiers with modern looking firearms.
Players will be able to customize their armies on the battlefield, which will contain "large scale battles and persistent elements." It is from Radioactive Software and expected sometime this year.
Naval War Arctic Circle is a modern naval-based strategy title from Turbo Tape Games which takes place in Greenland, Iceland, North America, Norway, and the UK. It contains over 65 million square kilometers of sea to do battle in with NATO and Russian single player campaigns. Units and weapons will be based on real world counterparts, and it will contain a dynamic weather system and multiplayer when released in early 2012.
Paradox and Most Wanted Entertainment's Defenders of Ardania was also announced. It's a fantasy game set in the same universe as the Majesty sim series, and is a tower defense game allowing you use different turrets to defend yourself. You can also play as the attacker using 24 different units. Magic spells can be used, and there is four-player multiplayer. As well as PC, it will be released in iPad and PSN during Q2 this year.
Pirates of the Black Cove is a strategy title from Nitro Games and it has, you guess it, pirates. Yar, and all that. In it, you get to play various different sorts of pirate bosses who must gather up some men and set sail on high-seas adventure through three campaigns. Fight other pirates, nab treasure, and feed your crew rum until you are kind of the pirates. It's out during Q2. battle other pirates and keep your crew in line by supplying them with rum. Your ultimate goal is, naturally, King of the Pirates. The game itself is due out in the second quarter of 2011. Thanks, BigDownload.
Those who like playing the indie-that-could title Mount & Blade will be pleased to know a stand alone expansion pack titled With Fire & Sword was announced today and is in the works by Taleworlds. It is sue sometime before the end of March, and adds firearms, a new Captain multiplayer mode, seven multiplayer maps, castle siege features, and multiple endings for the single-player mode. You can get more information regarding this expansion through the game's official website.
There's plenty more news and bits regarding the Paradox Convention press event through both BigDownload and PC Gamer.