Osiris: New Dawn announced for PS4 and Xbox One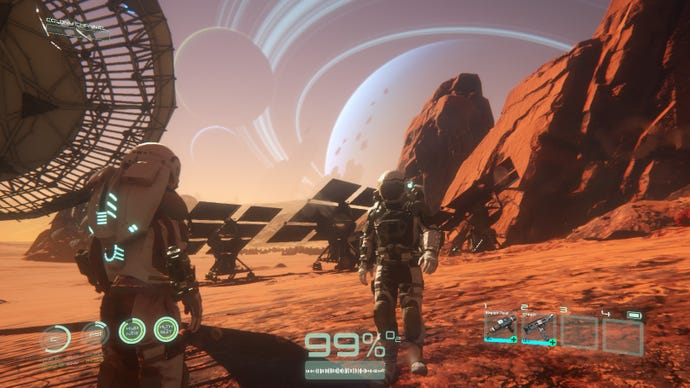 After its successful PC Early Access launch, Fenix Fire has confirmed Osiris: New Dawn will have a console release.
Osiris: New Dawn announced for PS4 and Xbox One
Osiris: New Dawn had its Early Access launch last week, and the reception has been positive - complete with highly satisfied customer reviews and a quick entry into Steam's top 100 played games. Now developer Fenix Fire has good news for console fans - Osiris will also be making its way to PlayStation 4 and Xbox One systems next year.
"The Osiris: New Dawn console mission is currently scheduled to launch on the Xbox One via the ID@Xbox program and PlayStation 4 computer entertainment system in 2017," Fenix Fire confirmed in a press release.
Osiris: New Dawn takes place 40 years from now as humanity begins settling on distant alien worlds. Players will be tasked with building outposts, developing futuristic technologies, and fighting hostile alien creatures with advanced weaponry. While Fenix Fire will focus on its PC Early Access build for the time being, Osiris will launch for all platforms next year.