Nvidia unveils Shield, an Android 4K Smart TV set top box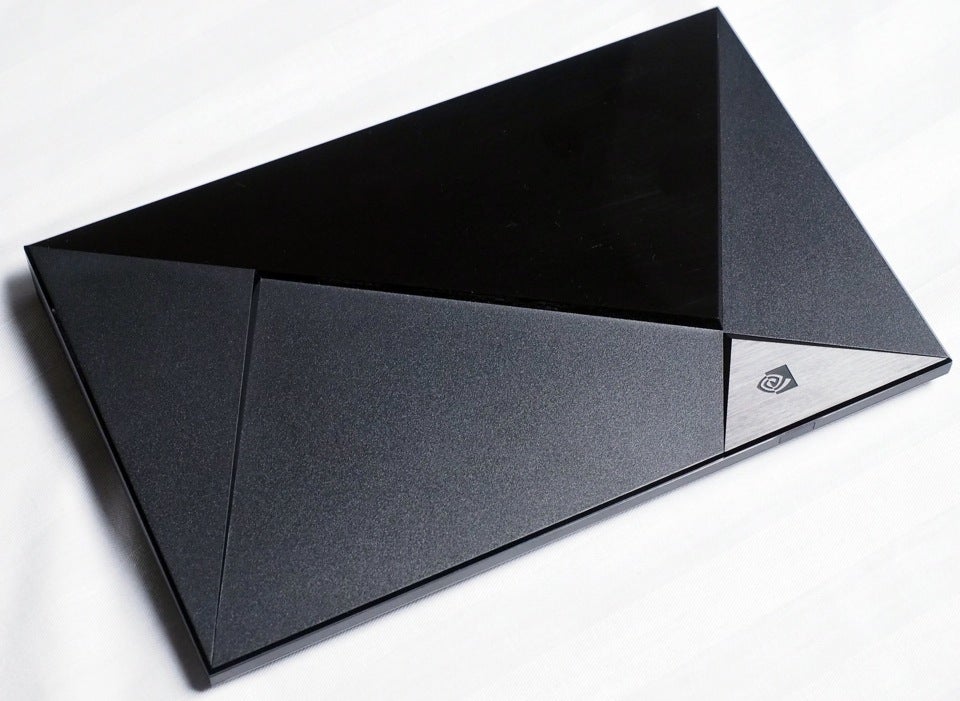 Nvidia has named yet another product "Shield" in an attempt to render us all hopelessly confused.
The heart of Nvidia's GDC 2015 press conference was the Shield, a $200 Android set top box launching in May.
Apparently the "world's first 4K Android TV", the Shield supports 4K content encoded with h.265.
The box runs on AndroidOS and leverages Google TV. It has a very small, USB-rechargable remote control with a microphone allowing you to use Google voice search features. You can plug headphones into the remote, too, since it acts as a wireless receiver.
Less was said about the controller, although it apparently has a 40 hour battery life.
The Shield only has 16GB internal storage, as it's intended for streaming, but has a microSD expansion port and two USB 3.0 ports for external HDDs. It can also stream local content from Nvidia-powered PCs at 1080p 60FPS.
The company called the device a "revolutionary TV, game console, and supercomputer", an act of hyperbole which belies its modest Tegra X1 innards:
The Nvidia Shield (no, not that one, the new one) is more powerful than a ten year old console. pic.twitter.com/SXRsWJugH3

— Rock Paper Shotgun (@rockpapershot) March 4, 2015
However, Nvidia explained its statement with its new business model: rather than buy a new GPU from it every few years, you buy one Shield and can later stream games from Nvidia's own servers, which are always equipped with the biggest and best tech.
Players can access games from Google Play, including a dedicated Shield storefront for controller-friendly games. Nvidia boasted of Android-native versions of The Talos Principle, Metal Gear Solid: Revengeance, Crysis 3, Limbo, Doom: BFG Edition and Borderlands: The Pre-Sequel, and said there'll be 50 Android-native games available for purchase when the Shield launches.
In addition to games ported to the system, Nvidia has upgraded its streaming service. Grid+ will offer 1080p 60 FPS streaming from cloud servers, with latency of 150ms. Previously, GRID was limited to 720p streaming at 30 FPS
Players can choose whether to purchase a Basic or Premium subscription to Grid+. The free one lets you purchase games a la carte while the Premium one is all you can eat. New releases such as Batman: Arkham Knight and The Witcher 3: Wild Hunt will be available on the service when they release.
The idea seems to be to get the high end performance of the best PCs, without paying for all the parts and needing to upgrade all the time. Clever - assuming you have the Internet connection to support it.
"If we can do what Netflix did for video, what Spotify did for music, we can expand the reach of gaming," Nvidia said.
Okay, so: can we talk about the PC manufacturer insisting you don't need a PC for gaming any more?