Noby Noby Boy players levels drop, GIRL's trip to Mars taking longer than expected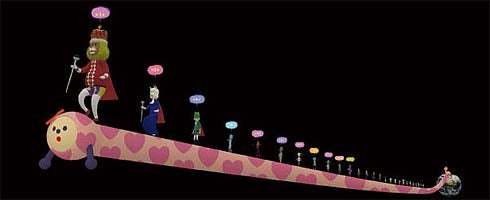 Player levels for Noby Noby Boy have dropped from an initial 60,000 to 1,000, meaning GIRL's trip to Mars will take over 2,000 days current levels, says a website designed to track her progress.
Daily activity for the game sits around 1,500, rarely reaching 2,000 and almost falling below 1,000 occasionally, and while 300-500 new players are trying Noby out on a daily basis, people are also leaving the game.
Keita Takahashi has said that it would take 820 years for GIRL to connect the entire solar system.
Lofty goal there.
Via DarkZero.