No new Assassin's Creed in 2016, next entry set in Ancient Egypt - rumour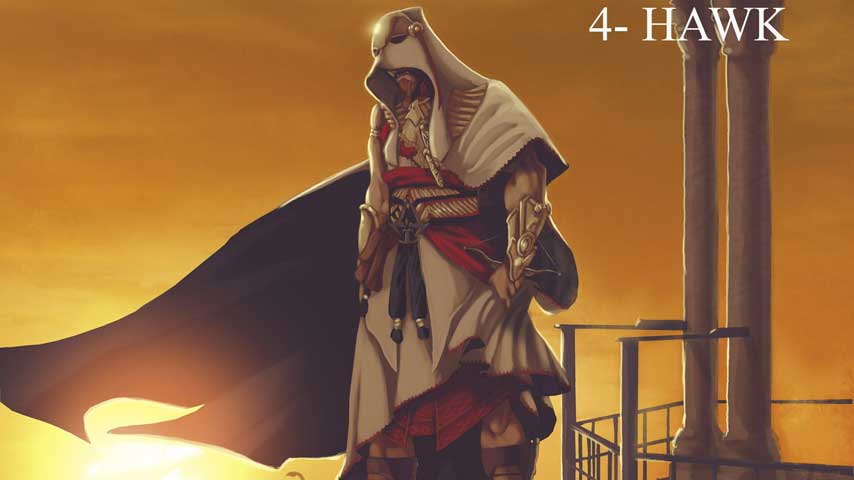 Assassin's Creed 2017 is set in Europe, Assassin's Creed 2016 is Watch Dogs 2, and other hot rumours from Ubisoft.
Everyone's talking about Assassin's Creed today, which is more than can be said for Syndicate's somewhat tepid launch.
The gossip mill has gone into overdrive following some 4Chan posts by an alleged Ubisoft developer (as collated on NeoGAF) and echoed by a Kotaku report citing multiple anonymous sources (naturally you'll want to pour salt on it, but don't forget both Unity and Syndicate leaked well ahead of reveal).
According to both of these sources, there will be no Assassin's Creed game in 2016; the next game has apparently been scheduled for 2017 because it will represent a major overhaul to the ageing series, and will be sent in Ancient Egypt.
Kotaku says the project is codenamed Empire, and that Watch Dogs 2 may release in 2016 to fill the gap left by the lack of annual Assassin's Creed release.
The 4Chan source has several details not corroborated by Kotaku. According to this alleged leak, Empire is being developed by the team responsible for Assassin's Creed 4: Black Flag, and is described as having "a Witcher feel", with player progression and a freeform combat system.
The environment is described as extremely colourful, but with little parkour and climbing in the landscapes between villages. It's said ti be about three times the size of Black Flag, but presented as a completely open world rather than with city cells.
Players will be able to use both horses and ships to travel around, although there will be no naval combat, and will have a pet eagle at their command (take a look at Far Cry Primal and consider how Ubisoft shares ideas and tech around between projects).
The main character is said to be a former slave who says very little. Despite this, the game packs in a lot of plot; its setting allows Ubisoft to get really creative outside the bounds of recorded history, and provides a chance to fill in the backstory to the entire series so far.
The 4Chan source also says the project doesn't recycle as much from previous games as recent entires did, and that there'll be no co-op component.
The rumours seem pretty credible; Assassin's Creed is well overdue a proper overhaul, and there have been several hints that an Egyptian entry might be inbound, including multiple references in Assassin's Creed: Unity and its Dead Kings DLC.
If accurate, it won't be the first time the franchise has visited Egypt; the French-language comic series features characters and storylines from 14th century Egypt, and the image above is taken from the cover of the fourth volume, Hawk. This series is generally considered non-canonical.