No God of War remakes for Europe in 2009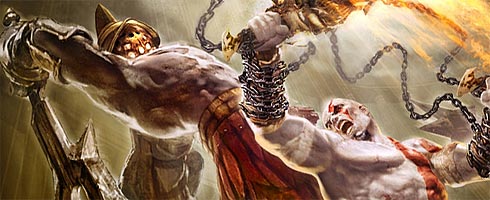 Whoops. SCEE's just confirmed to VG247 that God of War I and II won't release for PS3 in Europe this year.
Said a rep in a statement:
"We are currently looking into options to bring God of War I and II to SCEE consumers on PS3; however it will not be possible to release the games this calendar year. We will provide further information in due course."
The remakes, hitting American PS3s as part of a pre-Christmas God of War Collection, are being handled by Sony Santa Monica. The games are totally remastered, run at 720p and support Trophies.
Unlucky, Europe. Still. Region-free, eh?