Nintendo briefing: smartphone game Miitomo launching March 2016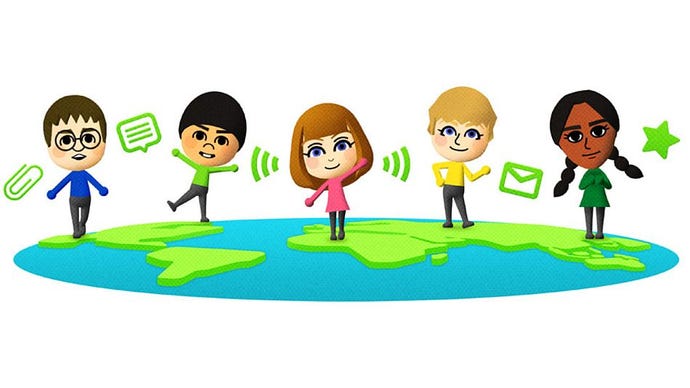 Making good on yesterday's rumours, Nintendo has revealed the first product of its partnership with DeNA.
The first Nintendo smartphone game is called Miitomo.
Reporting live from a Nintendo investor briefing in Japan, the Wall Street Journal reports Miitomo is a free to play experience connecting users through Mii avatars.
The idea is to foster sharing and communication - and also to drive users to Nintendo hardware.
Although Nintendo had expected to get an app out the door before the end of the year, the project has been delayed. Miitomo is now expected to be available globally in March 2016.
The company has five smartphone games in the works, all expected to launch by March 2017. Some will be free-to-play and others will be premium offerings. DeNA will operate the games.
Nintendo formally titled its new membership or ID system, which will unite console, portable, PC and smartphone users under one account. It's called Nintendo Account, and Nintendo hopes to use cloud tech to share data between platforms.
The briefing also confirmed that Nintendo has unannounced 3DS and Wii U games in the works, some of which will launch before the end of the year.
Amiibo's have sold 21.1 million units by the end of September
Image from Miiverse.