Nintendo announces publishers and developers for the Switch - including Bethesda, EA, 2K and more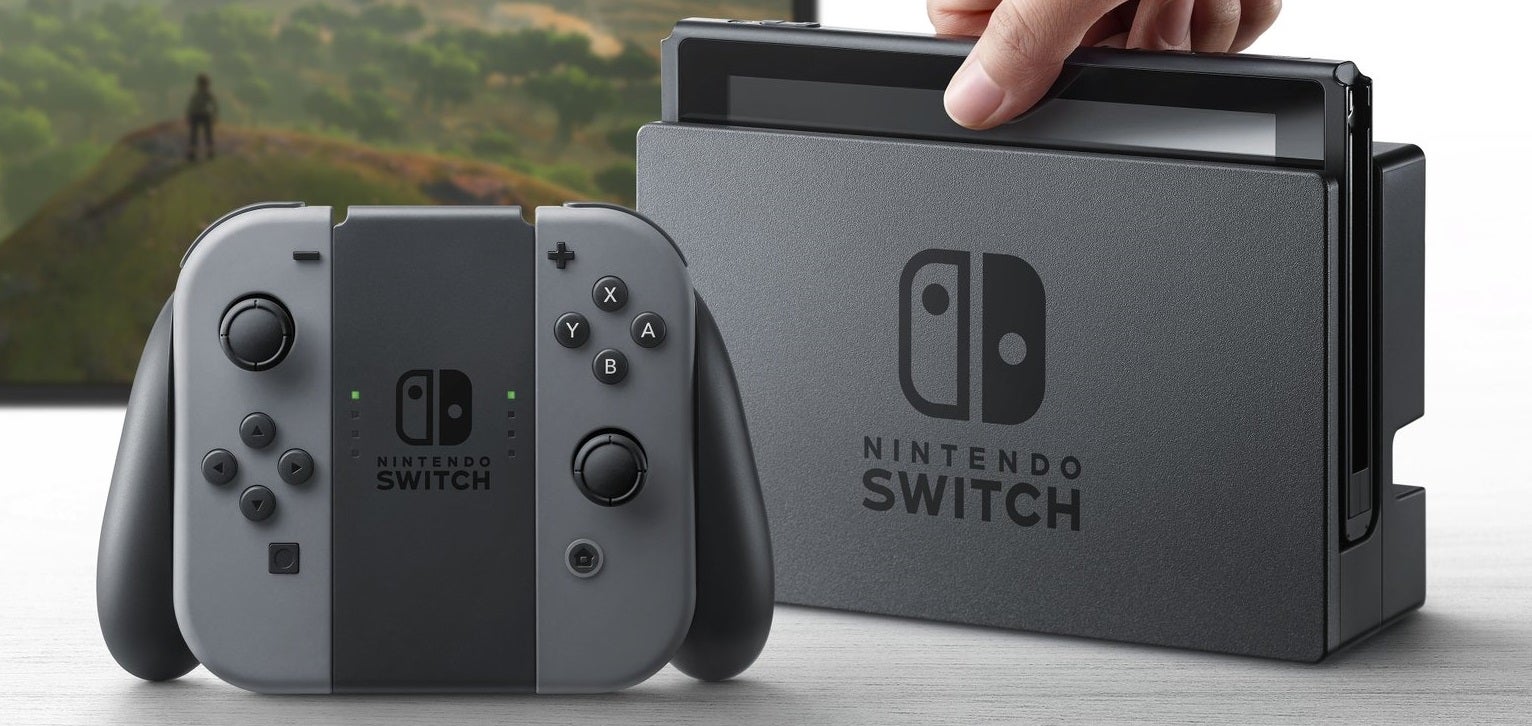 That's a lot of partners.
The Nintendo Switch is real, and coming, and there's quite a slew of partners on board if Nintendo's press release about the system is anything to go by.
Let's skip the preamble. Everything you need to know about the Switch, previously the NX, is already available elsewhere on the site. We've got news stories, hub pages, the works.
But what about that third party support? This is a problem that's plagued Nintendo for a while now.
The initial list of third parties signed on for the game include the likes of Activision, Atlus, Bethesda, Capcom, EA, FromSoftware, Koei, Namco, Square Enix, Take Two, Ubisoft and others. The list is pretty impressive.
We already know about a few games. Skyrim features in the Nintendo Switch trailer as their first big third-party get, but we also already know that Square Enix is bringing Dragon Quest to the machine and SEGA's next Sonic the Hedgehog title will also launch for it.
Ubisoft confirmed it will bring Just Dance 2017 to the console, and feels that "Nintendo will again redefine the way we play games" with Switch.
"The Switch is accessible at its core and also seizes on the growing trend of sharing more experiences and playing anywhere at anytime," said the company in a statement.
"Ubisoft and Nintendo enjoy a long-standing partnership and we are currently developing a number of games for the console, including Just Dance 2017. We look forward to sharing more at a later date."
A more full NX reveal will follow at some point between now and the March launch. For now, here's the list of partners on the console as of today:
505 Games
Activision Publishing, Inc.
ARC SYSTEM WORKS Co.,Ltd.
ATLUS CO.,LTD.
Audiokinetic Inc.
Autodesk, Inc
BANDAI NAMCO Entertainment Inc.
Bethesda
CAPCOM CO., LTD.
Codemasters®
CRI Middleware Co., Ltd.
DeNA Co., Ltd.
Electronic Arts
Epic Games Inc.
Firelight Technologies
FromSoftware, Inc.
Frozenbyte
GameTrust
GRASSHOPPER MANUFACTURE INC.
Gungho Online Entertainment,Inc
HAMSTER Corporation
Havok
INTI CREATES CO., LTD.
KOEI TECMO GAMES CO., LTD.
Konami Digital Entertainment Co., Ltd.
LEVEL-5 Inc.
Marvelous Inc.
Maximum Games, LLC
Nippon Ichi Software, Inc.
Parity Bit Inc.
PlatinumGames Inc.
RAD Game Tools, Inc.
RecoChoku Co.,Ltd.
SEGA Games Co., Ltd.
Silicon Studio Corporation
Spike Chunsoft Co., Ltd.
SQUARE ENIX CO., LTD.
Starbreeze Studios
Take-Two Interactive Software, Inc.
Telltale Games
THQ Nordic
Tokyo RPG Factory Co., Ltd.
TT Games
UBISOFT
Ubitus Inc.
Unity Technologies, Inc.
Warner Bros. Interactive Entertainment
Web Technology Corp.