New tech like Natal helps extend the life of Xbox 360, says Microsoft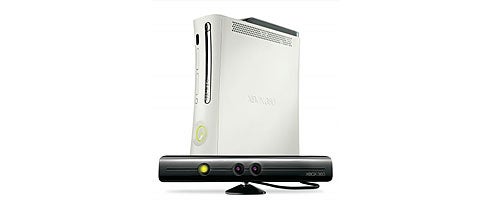 Microsoft's Robbie Bach has said that new technology such as Natal helps extend the life of Xbox 360, allowing consumers access to the cutting edge without having to purchase a new system every few years.
Speaking with the Financial Post, Microsoft's president of entertainment and devices division said that with innovation not requiring new hardware, Xbox 360 has "plenty of power" left in it.
"I think in many ways we're still on the upside of the console life-cycle," said Bach. "Historically, the content cycle has been driven by graphic technology. There's still plenty of power available in the Xbox 360, there's still plenty of power available in the PlayStation 3.
"Nintendo probably can't say that. They may have a capacity and a power problem on the graphics side that they need to deal with. But when I look at the [overall] cycle, I think there's still plenty of upside given what we have today.
"The console world has changed fundamentally in a very important way: Innovation doesn't require new hardware. The fact that we can deliver a new Xbox Live service every year is a very powerful thing and completely changes the experience without changing the console, without requiring the industry to reboot every five years.
"The fact that we can introduce something like Project Natal and have it work on every Xbox 360 and create an entirely new way to interact with the system speaks to all of that. For the industry, I think this is a tremendously positive thing. For consumers I think it's tremendously positive. The thing you have to be careful about, and the thing we will watch intensively, is you have to keep producing innovation.
"I know we've started down the back side of the cycle when I say 'hey, there's innovations and ideas we have that we can't implement on the system.' That's when you have to start thinking about what's next."
Showing off Project Natal during E3 last year was a "bit risky" for the company, according to Bach, but at the same time, Microsoft wanted to prove to third-party developers that it was "real" and hand out development kits to those interested.
"Part of the reason we showed Natal at E3 - which is actually a little bit risky to be honest because it's a new technology, very cutting edge and relatively early in its development," he admitted, "is that we wanted third-party publishers to know that it was real and we wanted them to have developer kits and to get them working on it.
"We have something like 70 or 80 percent of the publishers in the world already doing Natal-based games. Our first party studios are [also] very focused on this. We want to have a few titles from Microsoft that show the way and then we want the breadth and power of the ecosystem from our partners to bring lots of new ideas, new innovations, new concepts to the marketplace.
"Xbox games don't go away; you have to think of all this as additive. I think it adds to the beauty of what's going on."
During CES, Microsoft's David Hufford said that Project Natal, content services, and new software upgrades will help prolong the life of Xbox 360.