New gameplay trailer for LEGO Jurassic world confirms June 12 release date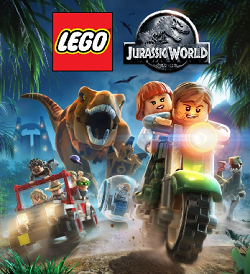 In case you missed it, LEGO Jurassic World is jam packed full of dinosaurs, as demonstrated by the new gameplay trailer.
The dinosaurs are big, small, scary, friendly, angry, and goofy. There are baby dinos and flying dinos, but best of all, you can play as one.
There will be four adventures based on Jurassic Park, The Lost World: Jurassic Park, Jurassic Park III and the upcoming Jurassic World.
LEGO Jurassic World will drop on June 12 for every Xbox and PlayStation format, Wii U, 3DS, and PC.