Need for Speed teaser image released ahead of tomorrow's reveal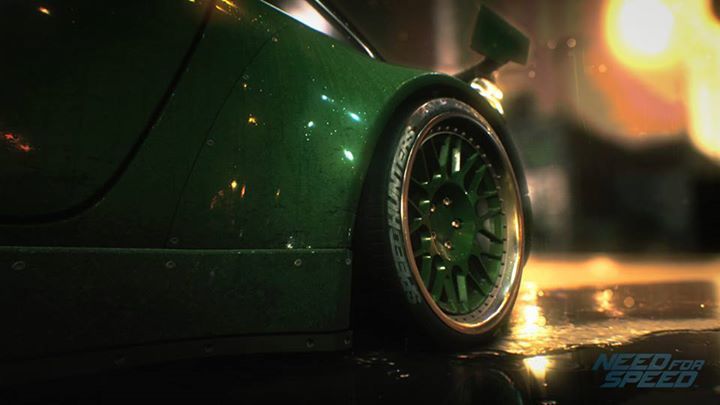 A Need for Speed teaser image has been released ahead of the game's reveal tomorrow.
Posted on the Facebook page of the Need for Speed franchise, the image shows a crop of a green car with Speedhunters scrawled across the tire.
The car appears to be the same one shown in the teaser image from Monday, which upon being brightened, looks like a 2014 Porsche 911 Turbo S. But I could be way off in my guess.
Speedhunters is a website run by several Need for Speed and EA studio development team members who are also car enthusiasts.
The reveal will shown on the Need for Speed YouTube channel.
Earlier this month, EA announced in a call to investors a new Need for Speed would be released during the last quarter of 2015.
So expect it sometime between October 1 and December 31 - although we're betting on a release closer to the November holiday shopping extravaganza.