Need for Speed Shift 2: Unleashed announced for spring 2011 - first video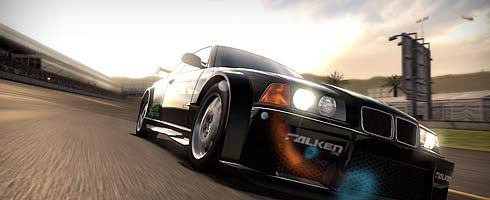 EA's just formally announced Need for Speed Shift 2: Unleashed for PS3, 360 and PC for spring 2011.
Like last time round, the game's being developed by Slightly Mad Studios.
A new engine will be included as well as an innovative helmet camera view and the next-gen version of Autolog, introduced in Criterion's Need for Speed: Hot Pursuit.
The first trailer for the game is a bonus feature on Hot Pursuit, but is available to watch below.
A Shift sequel was announced back in August, with EA Europe VP Pat Soderlund confirming recently BlackBox would release a new NFS title next November.
Unless either title was pushed into 2012, this would be the first time two NFS titles have appeared on HD consoles in the same year for the first time this generation.